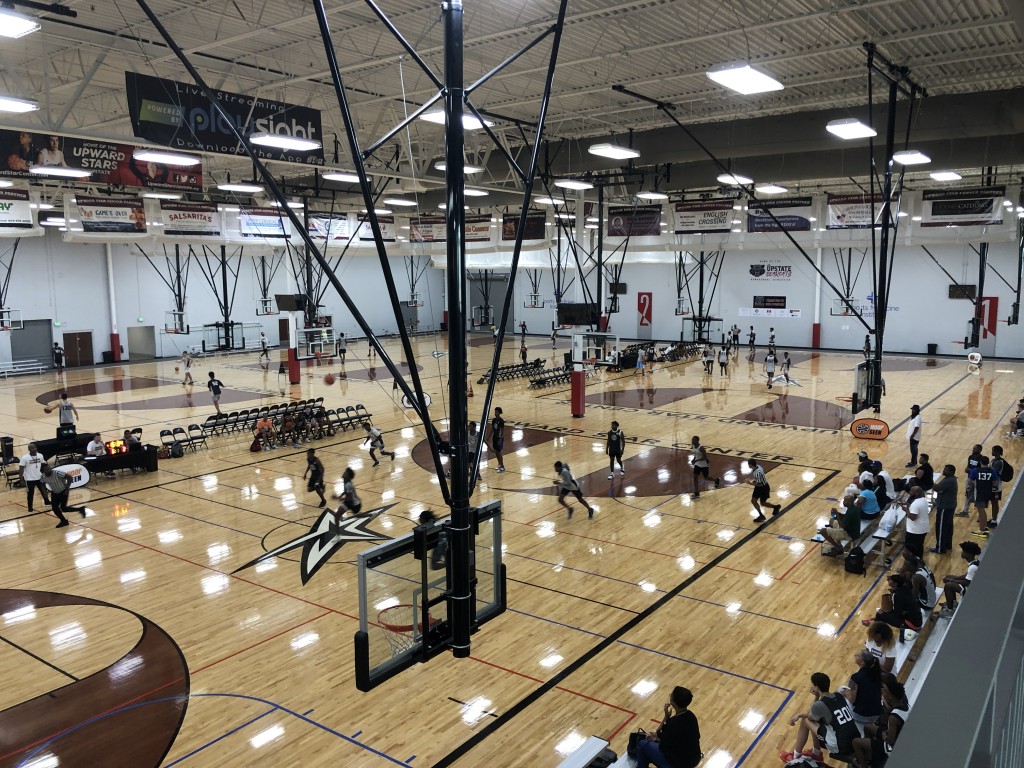 Our South Carolina Fall Preview camp is in the books and our staff of evaluators and coaches have gone through their notes of every player in the camp. Every. Single. One. Today we look closer at Team 1 from camp.
Mequaje McDaniels, Westwood, 5-10, PG, 2021: McDaniels caught our attention early with his athleticism and aggressiveness. Standing at 5'10, the junior guard was a blur in transition. In the half-court setting, his quickness with the basketball allowed him to score in bunches. Defensively, we were impressed with his persistent effort. He embraced guarding his opponent on the perimeter. He even racked up a bunch of steals by playing the passing lanes. - Austin Smith 
Shane Blakeney, Rock Hill, 6-0, PG, 2022: The sophomore guard made a living draining jumpers from outside the perimeter. He showed a comfortable shooting form and used it wisely throughout the day. When given a chance to handle the ball, he showed some nice moves in the open court and in iso-situations. His energy was noted along with his willingness to be coachable. - Austin Smith 
Luke Wilson, Cross Creek, 6-5, C, 2023: A raw talent, but you can easily see his potential for growth. He's got great size for a freshman. While competing against older players, he showed improvement after each 5-on-5 game. Wilson's signature in-and-out dribble kept defenders guessing in transition. He proved that he could connect on open shot attempts as well. - Austin Smith 
Kendall Davis, York Prep, 5-9, PG 2022: Davis was a do-it-all "hustle guy". He had no fear in crashing the boards and taking multiple charges. Yes, MULTIPLE CHARGES. He embraced whatever was needed to get the job done. He was also confident in embracing contact from defenders on his finishes around the rim. The son of former UNC and South Carolina standout Larry Davis, now the coach at York Prep (SC). - Justin Byerly 
Benton Wofford, Ardrey Kell, 6-0, SG, 2021: Wofford showed that he can consistently make the mid-range jump shot and one a couple of occasions he knocked down shots from beyond the three-point line. High basketball IQ guard that made good decisions and fits to mold of a guard that has been coached by Mike Craft at Ardrey Kell in Charlotte. - Justin Byerly 
Cody Cowan, Greer, 6-6, F, 2020: Cowan has a good looking jump shot, he is a guy that does all of the little things and a stat sheet stuffer. The senior forward was in the right place at the right time and rebounded well. He did a good job of finishing around the basket.