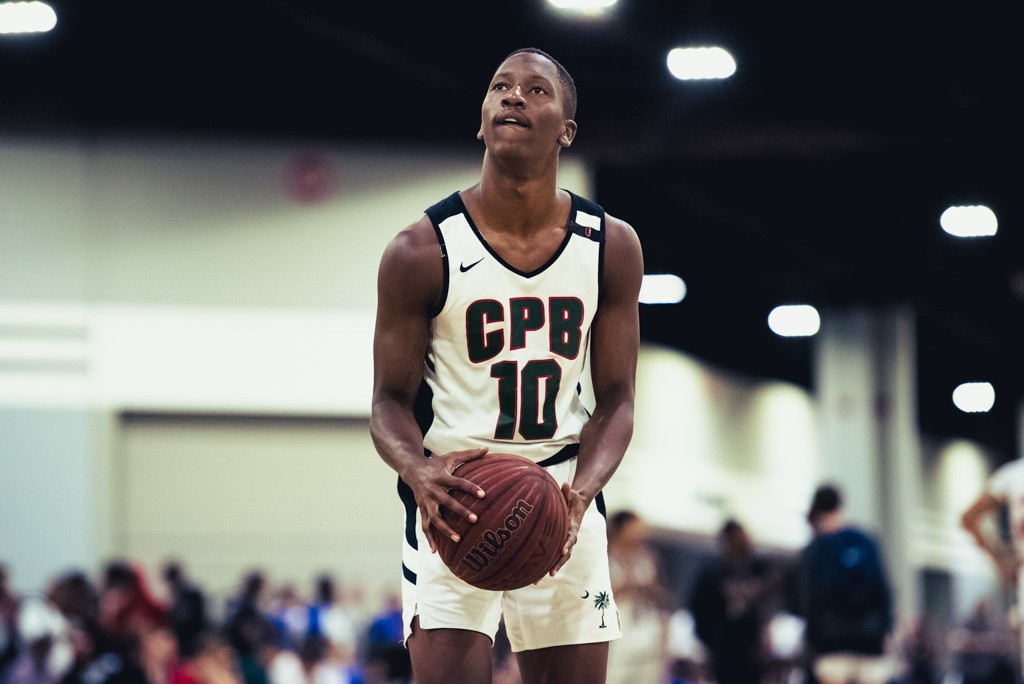 With over 900 hundred games by over 300 teams in a four-day period a lot of basketball was played at this year's Best of The South 2019 event at the Georgia World Congress Center in downtown Atlanta. A host of talented players graced the 35 courts throughout the weekend and made a name for themselves in front of college coaches from every level. Here are just a few of the standout 17U players from South Carolina.
Chase McDuffie, Carolina Pressure Trent-
The 6-foot-5 wing from out of Gray's Collegiate in Columbia, South Carolina has been on our radar for some time now. McDuffie made a big difference on the defensive end for the Pressure, showing that he can guard multiple positions with his length. McDuffie was able to score from all spots on the floor and consistently made shots from beyond the three-point line. McDuffie had 21 points including four three-pointers in a Carolina Pressure 16U win on the second day of The Best of the South while playing up an age group.
Mequaje McDaniels, Carolina Pressure Trent-
I am a fan of speedy point guards that can get from end to end in a hurry. McDaniels started The Best of the South off with 19 points in a Carolina Pressure Trent win playing up a division in the 17U. The steady lead guard was hard to stay in front of all week and he makes this team go. He is a stopper on the defensive end, usually guarding the oppositions best scorer.
Demetric Hardin, Carolina Pressure-
The 2020-point guard for Carolina Pressure averaged 14 points per game during The Best of the South. He is a high-motor lead guard that led his team in scoring in five of their seven games. He is a strong on-ball defender and is vocal out on the floor. Division II schools from around the region should be taking a closer look at this high IQ guard. He got to the paint at will and can finish plays at the rim with contact.
Zach Laird, Upward Stars Upstate Blue-
The 6-foot-1 guard secured a spot on the 17U-All Tournament Team for The Best of the South with his consistent play all week. He proved to be a consistent shooter from the outside and is a player that understands the game and where the ball needs to be.