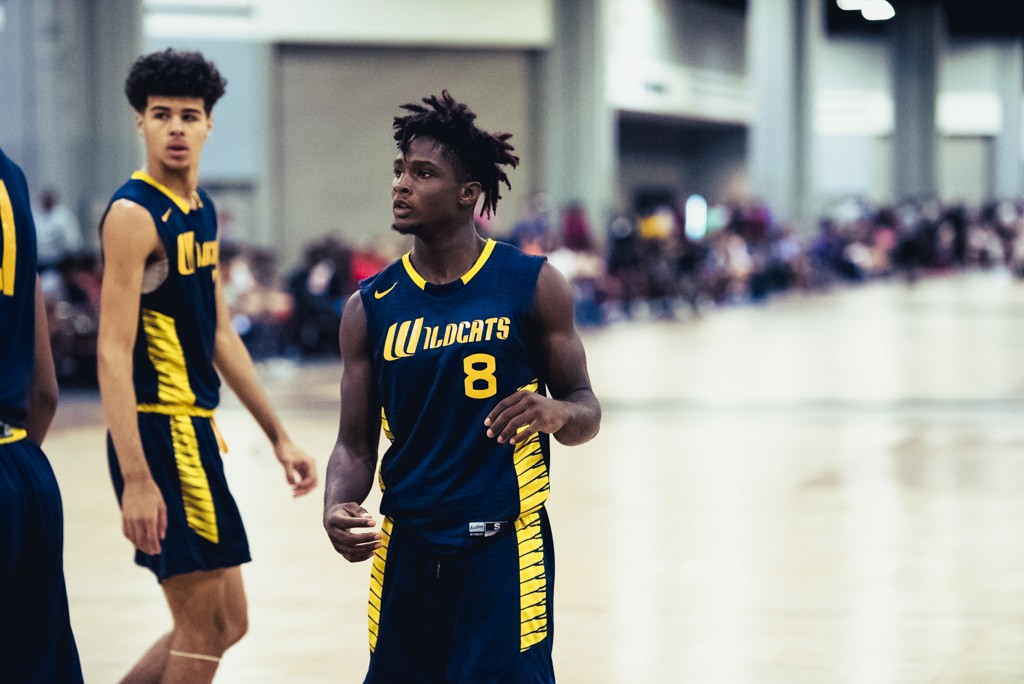 With over 900 hundred games by over 300 teams in a four-day period a lot of basketball was played at this year's Best of The South 2019 event at the Georgia World Congress Center in downtown Atlanta. A bevy of talented players graced the 26 courts throughout the weekend and made a name for themselves in front of college coaches from every level. Here are just a few of the standout 17U players from the state of Florida.
Markel Allums, Team Nike Wildcats 17U

More than his scoring, the defensive activity & how he attacked the rebounding glass is what stood out the most. In a game vs. GE Elite, he snagged eight offensive rebounds in the first half. The hustle never stopped with this kid. On D, Allums thwarted and blocked shots when met at the rim. He finished with 14 points. Definitely want to see this type of play continue for the junior.
 
Devare Parks, East Coast United 17U
Here's another guy who knows the definition of "clutch". Parks came up big in the 17U-Black Championship Game, hitting a pair of go-ahead threes in the final two minutes of the matchup. Parks accounted for nearly half of the team's second half points, scoring 12 of their total 26. No one else had more than five in that same half. Looking for an active senior campaign from Parks at Sebastian High.
Jatavius Washington, Team Nike Wildcats 17U

One of the quickest guards with the ball in his hands at the Best of the South, Washington was a blur in-transition & converted some tough buckets in the paint with defenders draped on him. He's also a fearless offensive rebounder. A notable game would be when he scored 10 of his 16 points in the first half vs. GE Elite. His speed & quick first-step made it nearly impossible to stick with him.
 
KJ Bradley, Jacksonville Gamechangers 17U

The Gainesville, Florida Player of the Year didn't disappoint as he scored in a variety of ways while at Best of the South. The senior can take it off the dribble and punch it home with a slam or shoot it from deep--as he demonstrated by hitting four treys in a game vs. Team New York. He scored 22 of his 26 in the first half of that game. Without question, one of the most slept on players the state.
Carlos Felix, TNT HoopSquad 17U 
In a comeback win vs. the Mississippi Spartans, Felix was the catalyst to the victory as he flipped the switch, became super aggressive & non-settling, and scored 11 of his 15 in the second half to secure the W. All of his scoring came by-way of attacking the rim and ignoring the jumper that wasn't falling the way he hoped in the first half. That mental switch made all the difference.