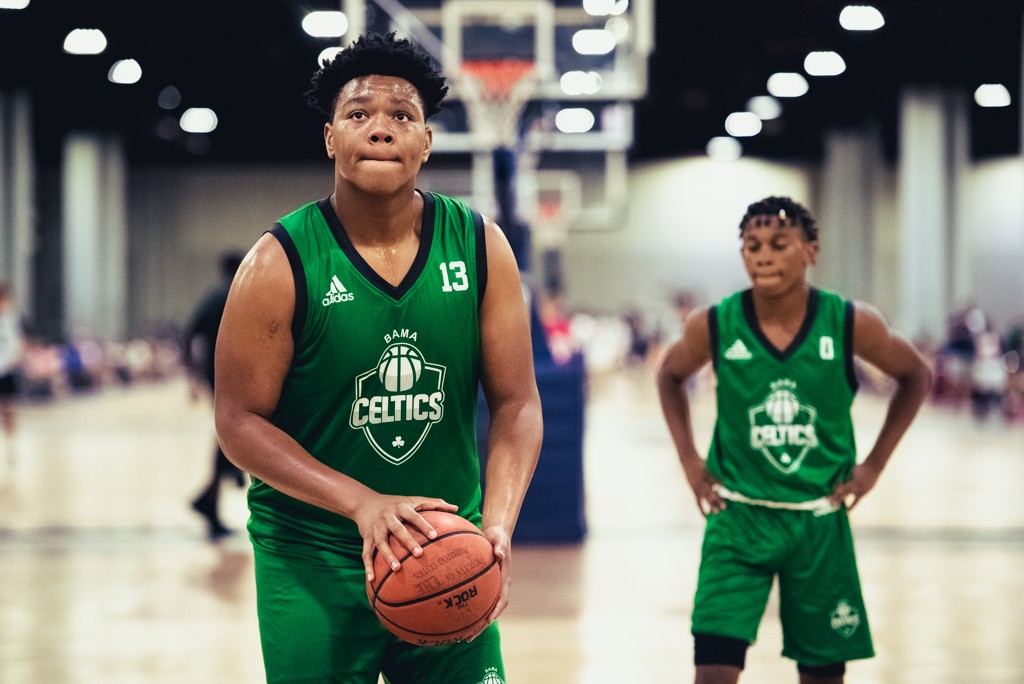 By Derik Williams

With over 900 hundred games by over 300 teams in a four-day period a lot of basketball was played at this year's Best of The South 2019 event at the Georgia World Congress Center in downtown Atlanta. A bevy of talented players graced the 26 courts throughout the weekend and made a name for themselves in front of college coaches from every level. Here are just a few of the 17U standout players from the state of Alabama.
Shannon Grant, Alabama Celtics 17U:
Not sure how someone 6'10 and well over 250 pounds can go under the radar, but that was the case with the Alabama Celtics big man. After a strong showing during 2019 Best of The South I'm sure not many will continue to look past the mountain of a young man. He posted 3 double doubles during the weekend and showed he can hold his own amongst some of the most talented big men in the country. 
Braxton Williams, Alabama Fusion Jones
This 6'5 SF showed extreme poise along with an ability to shoot the basketball with range. Nothing ever seemed to get him rattled his cool demeanor on the court allowed him to make plays at a high level against pressure. Multiple 15+ point games including a 30-piece in an offensive explosion on Day 2. Look for this rising senior to have some big nights for East Limestone High School.
Andres Burney, Alabama Fusion Jones:
This long rangy athlete has a motor like a 69 Chevelle. He is relentless on the defensive end and challenges everything at the rim. His 6'9 frame does not limit him to playing in the paint. He has the ability to shoot the ball from the outside and can put it on the floor to get by his defender in the half court. His runs really well in the open court and can finish over any defender if they choose to contest.
Tavion Williams, Alabama Celtics:
He fits the mold of the new age pick-and-pop power forward. He is a lean and muscular athlete that looks great getting off the bus but backs it up once on the court. He is a very good rebounder and showed his strength and ability around the rim. He consistently stepped out and shot the 15-17-foot jump shot and looked comfortable stretching his range out to the 3-point line. He will be one to look at for those schools looking for a power forward in the class of 2020.