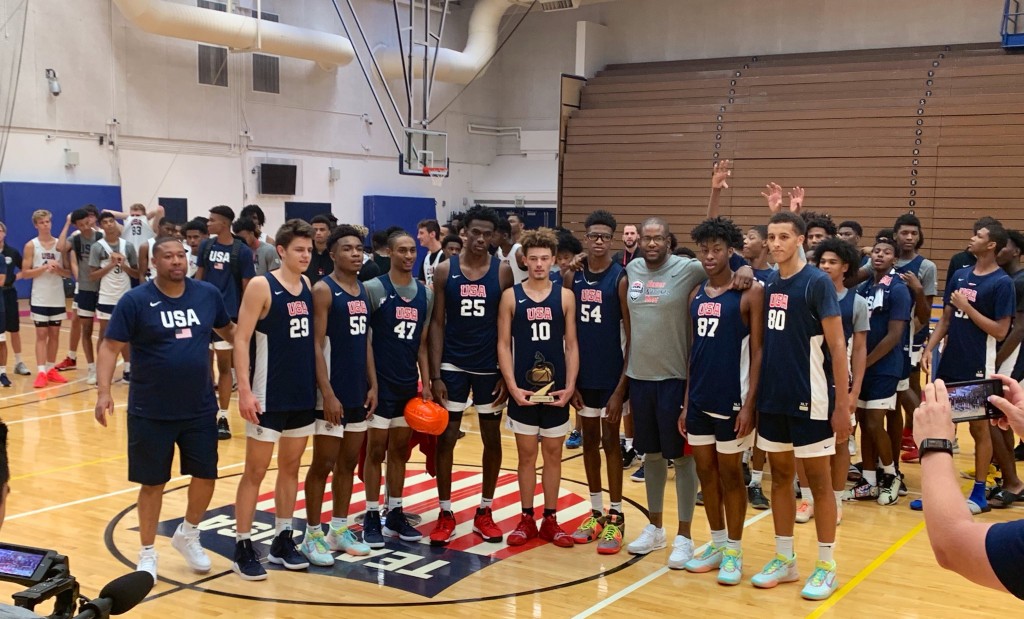 COLORADO SPRINGS, CO - The USA Basketball Men's Junior National Team Minicamp is all wrapped up. After a week of training and scrimmage, over 70 of the top players in America are putting the busy July period to rest. With the camp now in the books, it is time to hand out our awards from the week. 
MOST VALUABLE PLAYER: Devin Askew, PG, 2021
From the start of the camp to the finish, the Mater Dei floor general took on all comers and stood in the ring with all of the heavyweights. He took all of the punches and, in the end, delivered the best knock out punch of all in the championship game. Askew is one of the most competitive amateur players in the country, regardless of class, and he capped off a great individual week by leading his team to a camp championship. Askew just keeps adding important wins to his resumé. 
Devin Askew
Santa Ana, CA
MOST IMPACTFUL: Keon Johnson, SG, 2020

The athletic and energetic and versatile guard had himself a week in Colorado Springs. He's great every time we see him - and we've seen him a lot over the  years - and the national college basketball landscape had a chance to see it from start to finish, too. Johnson touched the game in every level and impacted the action with his scoring, defense, shooting and athelticism. He's down to Ohio State and Tennessee, and both schools were in Colorado Springs to see him. A decision is right around the corner, too.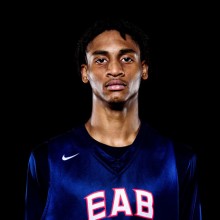 Keon Johnson
Bell Buckle, TN

MR. BIG GAME: Patrick Baldwin, SF, 2021 
After a rather ho hum week for a player that is universally ranked in the top 5 for the class of 2021, Baldwin delivered on the big stage in the big game. The 6-foot-9 wing went to work in the championship game of the camp. His trademark jumper was falling at a rapid rate and the net barely moved on his made shots. It was certainly a "leave a good impression" kind of ending to his summer season.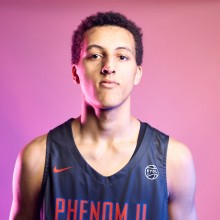 Patrick Baldwin
Sussex, WI
THE G.A.M. AWARD: Jalen Duren, C, 2021
Click HERE to understand what the G.A.M. award means. And if you saw him play at any point of the weekend, you'd know exactly when the Philly big man fits the bill. He's always one of the most physically imposing players any time he steps on the hardwood. In the title game, he was all business as a put back dunker, offensive rebounder and a shot-blocker. His grown man game was not going to be denied in this setting. NBA teams had to like what they saw from him.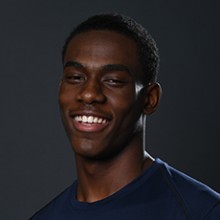 Jalen Duren
New Castle, DE
NOT TODAY AWARD: Greg Glenn, F, 2022 
We hear things like "he can defend all five positions" all the time in casual conversations in basketball circles. It's usually hyperbole. But for Glenn, it was completely true. Glenn was outstanding on the defensive end of the floor here in Colorado. He denied players at every position. He guarded point guards end to end. He roughed it up in the paint as a shot-blocker and rebounder. Glenn made things very difficult for players of every skill level.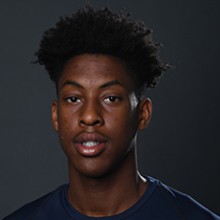 ON THE WAY UP AWARD: Scoota Henderson, PG, 2022
Playing in his first ever USA Basketball setting, Henderson added value day after day here in Colorado. The rising sophomore stacked confidence on top of production throughout the event. He just got better every day. You could see it happening in real time. It was fun to watch play out. Henderson helped pilot his team to the title game and was one of the best overall guards and class of 2022 players in attendance. Terrific week for him. Just terrific.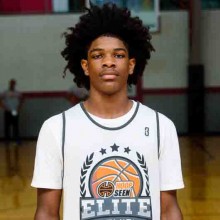 Scoot Henderson
Marietta, GA
MR. YOU KNOW WHAT YOU'RE GONNA GET: Paolo Banchero, F, 2021 
In a camp setting, guards are going to do their thing. They'll dominate the ball. They'll control the pace. They'll be the trending names. That's a given. So, when a big man shows up, goes to work game in and game out, you have to appreciate his level of production and impact on the game. The Seattle big man consistently produces at his position, stretches the floor with his shooting touch and rebounds with efficiency. A trait of greatness is consistency. Banchero delivered with that here in Colorado Springs.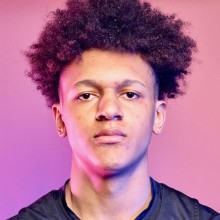 Paolo Banchero
Seattle, WA