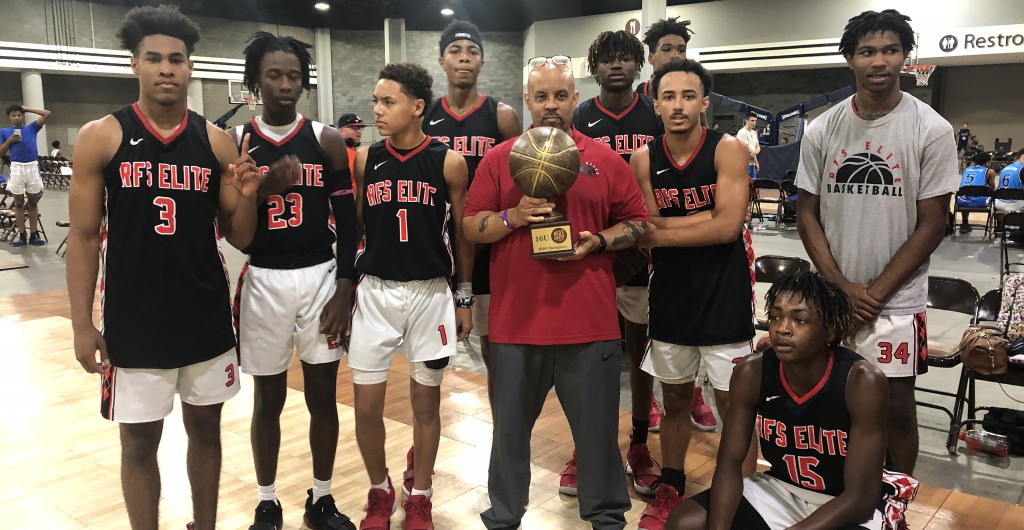 RFS Elite hits a game winner to win the 16U Championship over ABC Young Lions Black.
ABC missed four consecutive free throws with under 30 seconds to play. RFS Elite would tie the game and take the lead with 10 seconds to play. John Lovelace Jr. would get two free throws to go down for ABC, to tie the game once again at 57 with 8.6 seconds to play.
Kareem Sharif hit the game-winning layup to secure the trophy for RFS Elite.
Jaylan Wetzel led RFS Elite with 30 points. ABC Young Lions got 19 points from Brock Heffner and 16 from John Lovelace Jr. in the loss.