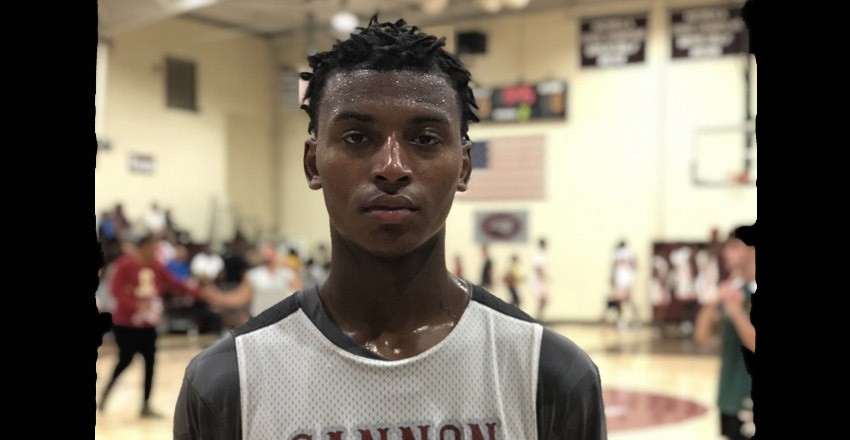 CONCORD, NC- I am a fan of team camps and the ability that it gives us to evaluate talent. It is much easier to evaluate players in an AAU or team camp setting than in individual showcases. 
This month was the first time that college coaches were allowed to evaluate players in a team camp setting during June. Thirteen states worked with the the National Federation of High Schools and were allowed to hold these events. 
North Carolina was one of them and the NCISAA and the NCHSAA had two separate events at Cannon School in Concord and Queens University in Charlotte. 
Here are my top three players from the Saturday at the NCISAA event  
Carson McCorkle, Greensboro Day
Fit. The defending national champions, The Virginia Cavaliers thrive on players that are smart, defend and move without the ball. Carson McCorkle is the perfect fit. The 6-foot-3 guard moves effortlessly without the ball and uses screens so well. He has a great looking stroke and if given just a little bit of room, chances are it is going in. He can defend, he does a great job of using his weak hand to get into passing lanes while not letting the player he is defending get a solid look. McCorkle has some bounce too. He finished multiple plays above the rim off of steals. In my opinion after seeing him in March at HoopSeen's Tip-Off and again this weekend is that he is a top-150 prospect, nationally. 
Glenn Bynum Jr., Carmel Christian
I love toughness and intensity. Bynum checks both. He was involved in almost every play on offense or defense. He has quick hands that allows him to get deflections and steals at a high rate. He rebounds well for his position and he can score from all spots. The southpaw thrives when there is a loose ball or an arrant rebound. You can bet Bynum will be in a position to make a play out of it. The 2021 prospect is one of the tougher players that I have covered over the last year and gives it his all on every possession. His AAU travel coach, Jeff McInnis told me he is being recruited by North Carolina A&T and other low-to-mid major schools regionally. 
Jaden Bradley, Cannon School 
30 points, 13 assists and 5 rebounds was Bradley's stat line against Wesleyan Christian in the afternoon game at the NCISAA event. He gets his buckets by penetrating the lane and finishing at the rim coupled with the ability to knock down shots from the perimeter. He has high-level court awareness and can find the open teammate with court-vision that is only seen with players at the highest level. Bradley is long and athletic at the lead guard spot and wants the ball in his hands at all times.