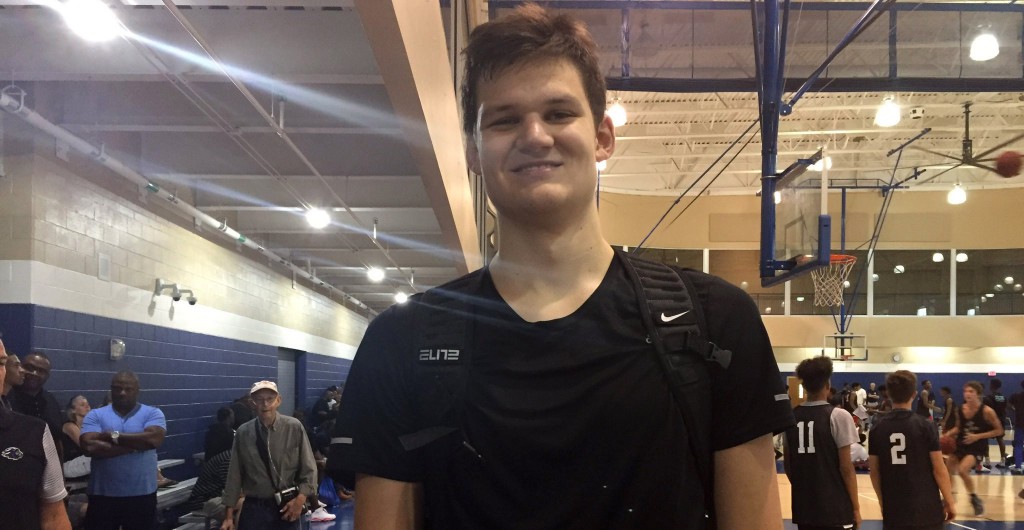 Looking back on the NCAA Georgia team camp weekend, there was a lot to sift through. Our Chase Crawford was on hand for the entire event. Which three players did he think were the overall standouts of the new June NCAA Live Period stage here in Georgia. 
Deivon Smith, Grayson High School, 2020, PG
When I watched him for the first time at the 2018 Bob Gibbons Tournament of Champions, I knew this kid was special and since then his career has exploded exponentially. The point guard is a high energy player that gets by anyone in his way and is always looking to slam it down on a defender. His jumper is pretty nice as well. With many college coaches watching every game his team played, I wouldn't be surprised to see him pick up some more high major offers in the next few days. 
Walker Kessler, Woodward Academy, 2020, C (pictured)
What more can you ask for in a 7-footer? Kessler is a very versatile big man who refused to let his opponents to attack the basket at will, using his length effectively. However, I was more impressed with his ability to run the floor not to mention his ability to hit an outside which is crucial to today's game. Kessler's future is bright and I expect a big senior season from the center at Woodward.
Matthew Cleveland, Pace Academy, 2021, SF 
The 2021 Forward just keeps getting more and more impressive game by game. Cleveland has all of the makings of a high major college basketball player: a lengthy 6'6 wing who is explosive and has a silky smooth jumper as well. He dominated just about anyone who tried to guard him today and picked up an offer from Florida on Sunday as they were in to watch him this weekend. Furthermore, I believe his new coach Sharman White will help Cleveland to grow into a strong college force by the time he graduates in 2021.