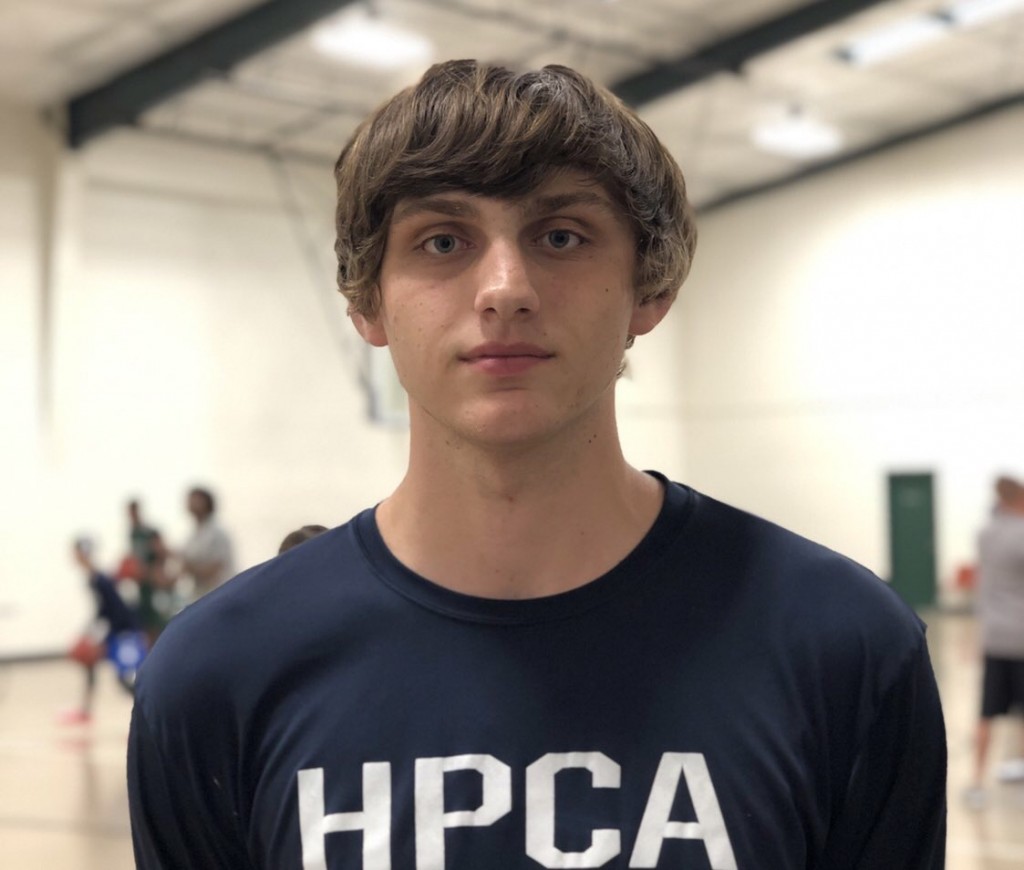 Greensboro, NC-The recruiting calendar for this year anyway has changed allowing college coaches to get a look at players in team camp and individual settings for two weekends in June. 
The NCISAA held it's team camp for private schools in North Carolina this weekend and here are HoopSeenNC's @JustinByerly three breakout players. 
Glynn Hubbard Jr., Northside Christian
The 6-foot-2 guard has had some buzz around his name in Charlotte for some time, and this was my first team seeing him for his high school program, Northside Christian. 
Hubbard is a guy who brings energy and toughness to the lead guard spot. He always wants the ball and lives in attack mode. He is quick off the bounce and takes it hard to the paint any chance he gets. He does a really good job of either getting fouled or making tough shots on drives. 
What stood out the most to me for Hubbard was his ability to run the same position that Jalen Hood-Schfino, who is out with tendinitis without the team missing much of a beat. 
Tyler McKinney, Asheville Christian 
McKinney has been a name in WNC for quite some time as a prospect at the Division One level. He is a shooter and uses old-school fundamentals to create for his shot. 
He is a high basketball IQ guard that can read defenses and does a good job of coming off screens and knocking down jumpers from the mid-range out to the three-point line with a high-arching shot. 
He is the go-to scorer for Asheville Christian this season. His recruitment should have some Big South and possibly Southern Conference feel to it. 
Zach Schumate, High Point Christian 
Toughness and intensity. Those are the words that a few coaches said to me after watching the 6-foot-8 big man who spent the spring playing with the Carolina Wolves on our HoopSeen platform.
Over the spring I felt like Schumate was a Division Two prospect. During the team camp setting I feel Schumate turned the corner and could be a Division One low-to-mid major prospect. 
His intensity and his toughness are what fueled his performance. He battled in the paint and he used his body to grab rebounds  he gives his all on every possession and doesn't back down against any opponent. 
Schumate is a big man that is trending upwards coming into the final July live period  .