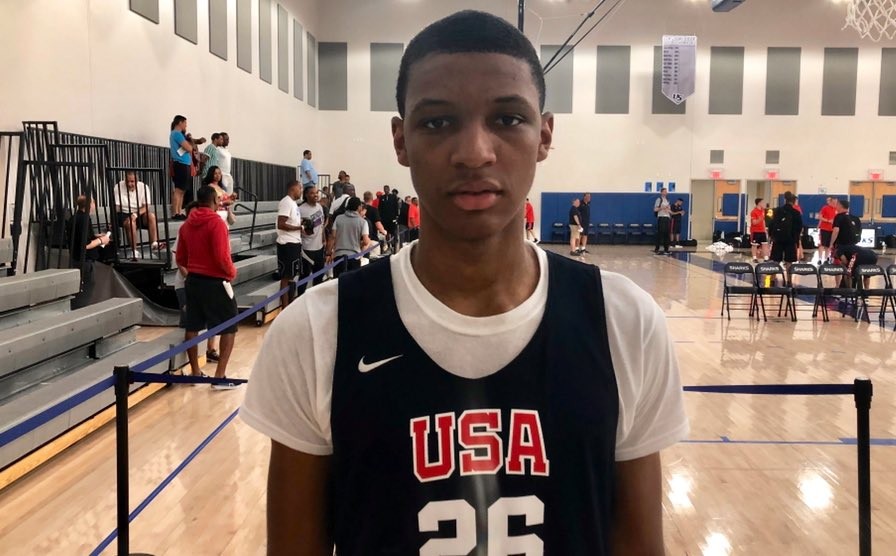 FORT LAUDERDALE, FL - The opening day of practice at the U16 USA Basketball Training Camp tipped off here in South Florida. There were a handful of takeaways from the action. These three jumped off the page the very most. 
1. Jabari Smith was the top dog on the opening night of the U16 USA Basketball Training Camp. And, truthfully, it wasn't even close. The action was primarily drill work throughout the evening but as things came to a close, the schedule moved more into a scrimmage type of setting. The 6-foot-8 forward absolutely took over in that environment. He scored in a variety of ways, including gorgeous three-point making ability. Smith rebounds much higher in the air than his peers. And his fluid athleticism translates perfectly well to the highest of levels of basketball. The growth of his game over the last two years has been amazing to watch. While there is still plenty of time ahead for the class of 2021, few players have made quite the jump that Smith has. And he's just barely scratching the surface. What a start to what should be a fruitful week for the Tyrone (GA) Sandy Creek product. 
2. Guard play could be the strength of this team. In the drill work, the floor generals really stood out. North Carolina native Jaden Bradley was one of the standouts in the action that I saw. His passing and court vision was impressive in drill work and competition. Chicago guard Max Christie competes with a maturity that other campers were attracted to. He passed well in the open floor and in transition. Fresh off a brilliant weekend of work at the Bob Gibbons Tournament of Champions, Jalen Hood-Schifino stood out here in Fort Lauderdale. Yes, his passing and shooting were on point but his intensity on defense really shined through. 
3. What is the separating factor? It is interesting to watch a collection of 16-year-olds gather in a setting like this. The camp is designed to come up with a roster of 12 players who will then move on to Brazil, representing the United States in the FIBA Americas U16 Championship for Men. There are 30 players here from the classes of 2021 and 2022. So, 18 players will leave here not on the team. It's a hard camp and a difficult cut. The experience is outstanding and unique, no doubt about that whatsoever. So, how do you separate yourself in this setting? Watching young people figure out this question is fun to see from the sidelines. For hoopers in a setting like USA Basketball, it is interesting to see who can identify communication as a trait to help grow their game on and off the court. Who really listens to what is being taught? As the roster is built out, I'm interested in seeing how much communication is a deciding part of this team creation.