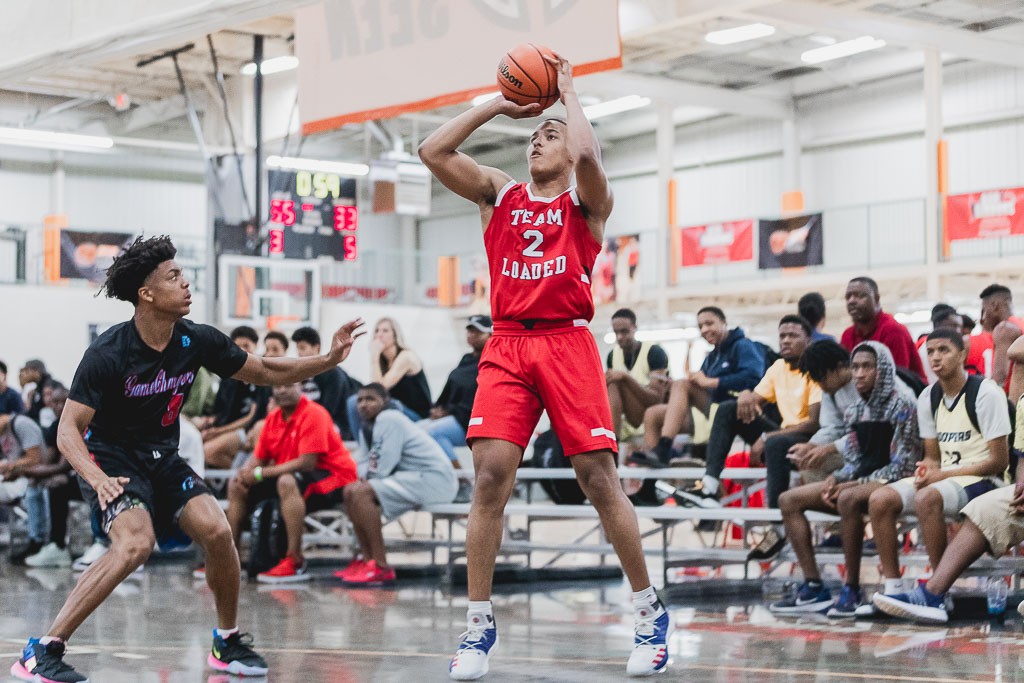 Who stood out from the state of South Carolina at the Bob #Gibbons Tournament of Champions? A lot of players did actually. These three jumped off the hardwood more than most, according to our staff. 
Draylon Burton, Team South Carolina
The 6-foot-1 guard is your prototypical Team South Carolina guard - he's quick, he's tough, he's ready for battle at all times and he's mentally tough enough to defend the opposition's best player end to end. Burton shot well and earned a place on the all-tournament team. His athleticism will shine through and it pairs well with his overall skill set. He did a nice job of sizing up the competition and seeing how he could win the match-up. We wouldn't be surprised to see him connect with a good low-major and make an impact at the next level. - Justin Young 
Deuce Dean, Team Loaded NC (pictured above)
The unsigned senior has a great body for the college level. Sturdy and smooth best describes his game at this point. He can handle bigger guards and wings with his size. He doesn't make many mistakes with the ball in his hands and can play either on the ball or off. His name has been on the HoopSeen radar for quite some time and he has some strong interest from some high-major programs just waiting to find the best fit or explore other options. - Justin Byerly. 
Cincere Scott, Carolina Wolves
It's a special weekend for all parties involved when a player catches fire. From his Friday night start time you could tell something was clicking. Everything he put up seemed to go in as his confidence justifiably rose after every shot attempt. Against the stifling Southeast United defense, Scott pushed them to the limits as he let off some 25 foot last second bombs. Size aside he would find ways to get to the rim and get off quality looks. As the leader of the Carolina Wolves offense, Scott didn't shy away from moments that his team needed his scoring. In fact, Scott would go on to step up in big moments against stiff competition. -Tai Young