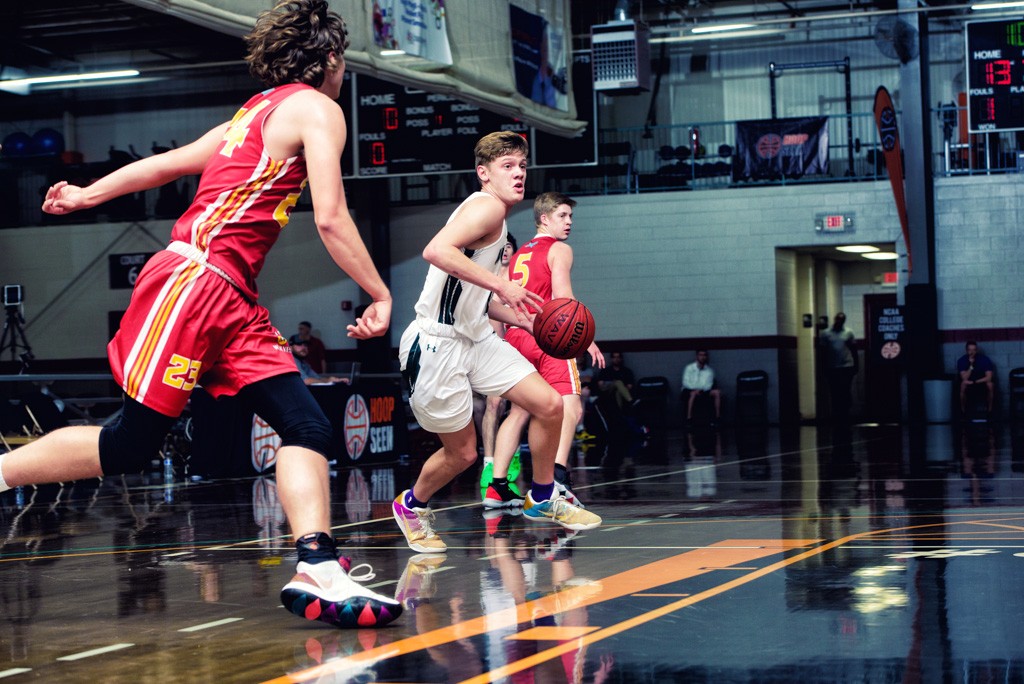 Who stood out from the state of Georgia at the Bob #Gibbons Tournament of Champions? A lot of players did actually. These three jumped off the hardwood more than most, according to our Justin Young. 
Javian Mosley, Team Georgia Magic 
The class of 2021 guard had a great weekend of work at the Bob Gibbons Tournament of Champions. The 6-foot-4 guard shot very well throughout the tournament and he mixed it up from the perimeter and getting to the free throw line. Mosley has the skill set to be the next great scorer from Middle Georgia. Playing up an age group, he certainly proved that he's ready for such a claim. There is a takeover quality to his game that will serve him well over the next couple of years. 
Griffin Neville, Atlanta Timberwolves (pictured above)
I enjoy watching him play every time he's at one of our events. This may have been the best event I've seen him compete in, too. Playing against the eventual champions - the Florida Knights - Neville was outstanding against the best backcourt in the tournament. He's a great combination of scoring, passing, ball-handling, toughness and creativity. The Timberwolves always have a crafty guard in the backcourt and Neville may be the best one I've seen on their roster, maybe ever. His recruitment is full of the usual suspects from the Division II level. He's worthy of a good look this summer at the June 21-23 GHSA Team Camp during the Live Period by the low-major programs. 
Lamar Oden, Georgia Stars 
We continue to see growth in the 6-foot-5 wing's game. Oden was a difficult player to guard at the Bob Gibbons Tournament of Champions because of his great positional size, aggressiveness to the rim and his perimeter scoring ability. When he was on the floor, positive plays happened. Oden can cover a good amount of ground on the defensive end of the floor because of his length and aggressive footwork. Oden's play continues to justify the mixture of high-major and mid-major schools that are consistently reaching out to him.