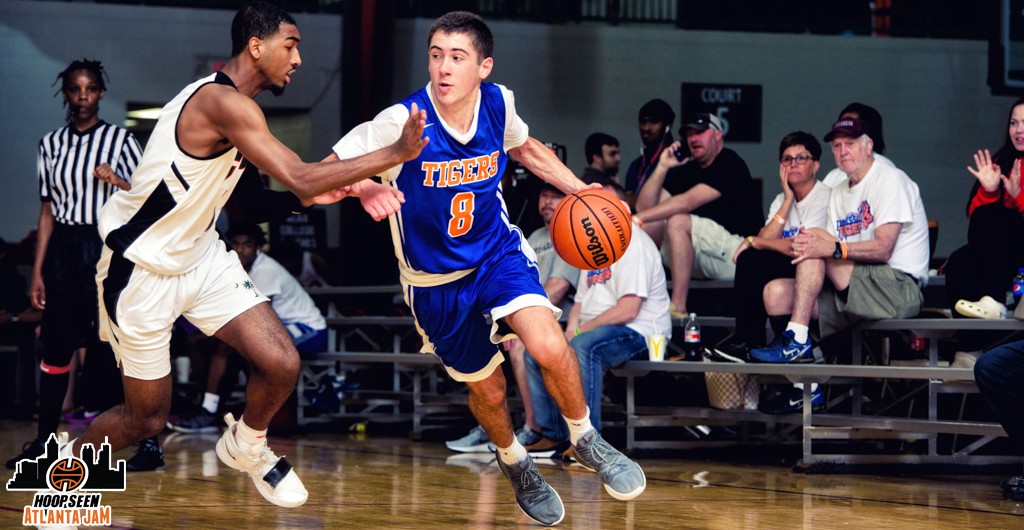 One of the great things about the Bob #GIbbons Tournament of Champions stage is watching players take full advantage of the platform and start or continue their individual stories. These three players from Tennessee certainly did. Take a look at our Vol State Story Starters. 
Tyrus Baynham, Team Manimal
This Nashville native immediately catches your eye with his explosive leaping ability and length. Always lurking for a crowd-pleasing put back dunk or a nasty block in transition. His floor game has improved and his shooting is getting better. The 6-foot-6 wing won't have any issues making the physical transition into the college game. 

Ryley McClaren, Tennessee Tigers 2020
Its fun to watch this kid play. He has a bag of tricks, some interesting shooting angles, loves to use the glass and has range deep beyond the three-point line. He lacks some overt quickness but he understands how to change speeds and finds a way to get his defender on his hip and draw fouls, a lost art my friends. The shooting can be streaky at times but he does not lack confidence in his ability to put the ball in the hole. He has good size at 6'3 and some length and is not afraid to defend. His help defense is where he excels causing deflections and back side steals.
Daniel Saylor, EAB 2020
Emerging big man stands in the neighborhood of 6'10 and is an exciting work in progress. He has some instinctive skills, will block shots and get rebounds in traffic. He needs strength obviously but he is not soft and he battles on both ends of the floor. He needs to work on his hand strength, catching the ball cleanly and developing a go to move. His improvement is vast and the more he plays the better the results.