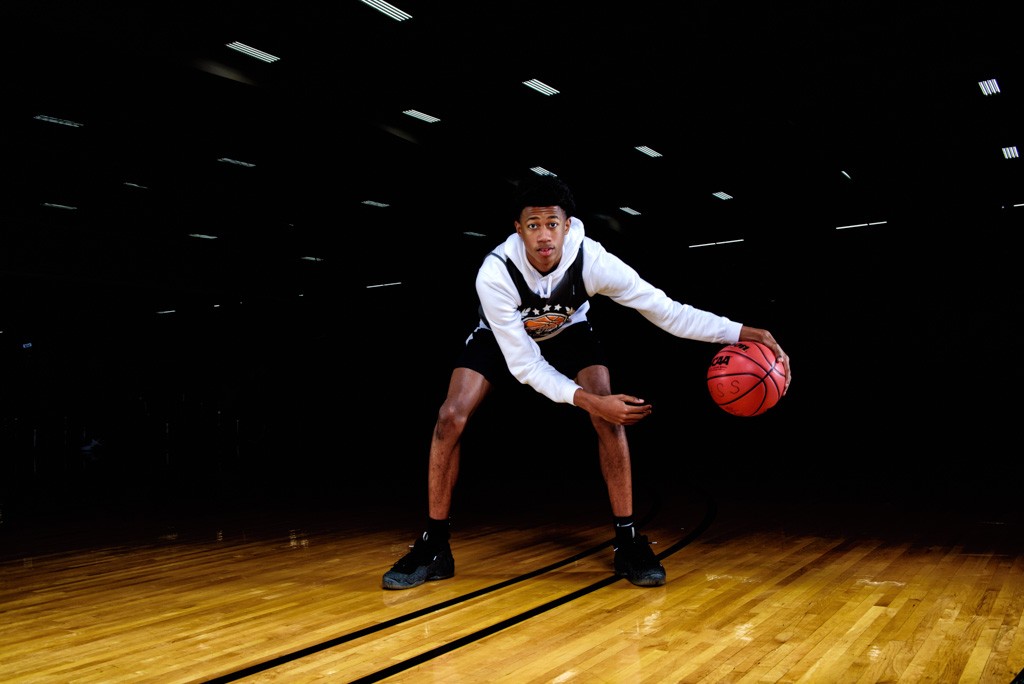 By Kory Keys
16U Florida Elite Has A Lot to Like
After a sluggish start, Florida Elite got things moving in their Bob Gibbons Tournament of Champions opener. The number one thing that stood out was all 10 players on the roster contributed in some way.
That starts with 6'0" guard Justin Hicks. 
Hicks' athleticism and quickness really opened things up for himself and his teammates. He's a kid that Division I programs need to monitor going forward. 
Hicks' teammate, 6'7" Atraiel Washington was another guy that caught my eye. His size and length really stuck out in a game where his opponent zoned for a large portion of it. He's a guy I definitely want to see more of.
Game Elite 16U's Close Call
Game Elite's 16U squad got all they could handle from the Charlotte Nets. And that's major props to the Nets, who hung around and had the deficit to just eight points with three minutes to play.
In a game where Game Elite had all the size and star power, they struggled to find much rhythm at all. That was until 6'5" wing Kaleb Washington got going. 
Washington is super smooth and skilled on the wing and ultimately carried the scoring load in this one. 
He was complemented by 6'4" Robbie Armbrester and 6'3" Garrison Powell.
This Game Elite squad certainly has the talent to win Gibbons, and maybe this early scare will be a good lesson for the rest of the weekend.
Game Elite Big 5 Has Guards, Guards, Guards
When you watch Game Elite Big 5 play, you may notice 6'9" Jalani Miller. That's for good reason.
The engine that powers this team is the guard core of Kasheem Grady, AJ Burke, Ramir Chester, and Justin Brown. The four of them are so collectively quick and athletic that it makes it difficult for opponents to keep up. Put the 6'9" Miller in there and 6'3" Jonathan Ellis, and you can see why this team is so talented. 
They may have been my favorite team I saw on Night One.
Circle Team Loaded NC
In the late night session, Team Loaded NC showed up with a talented squad. The wing duo of 6'4" Harrison Alexander and 6'3" Jeremy Dixon led the way, but they weren't alone. Loaded featured several more guards with 6'10" big James Agonv. I would keep Team Loaded's roster circled the rest of the weekend.