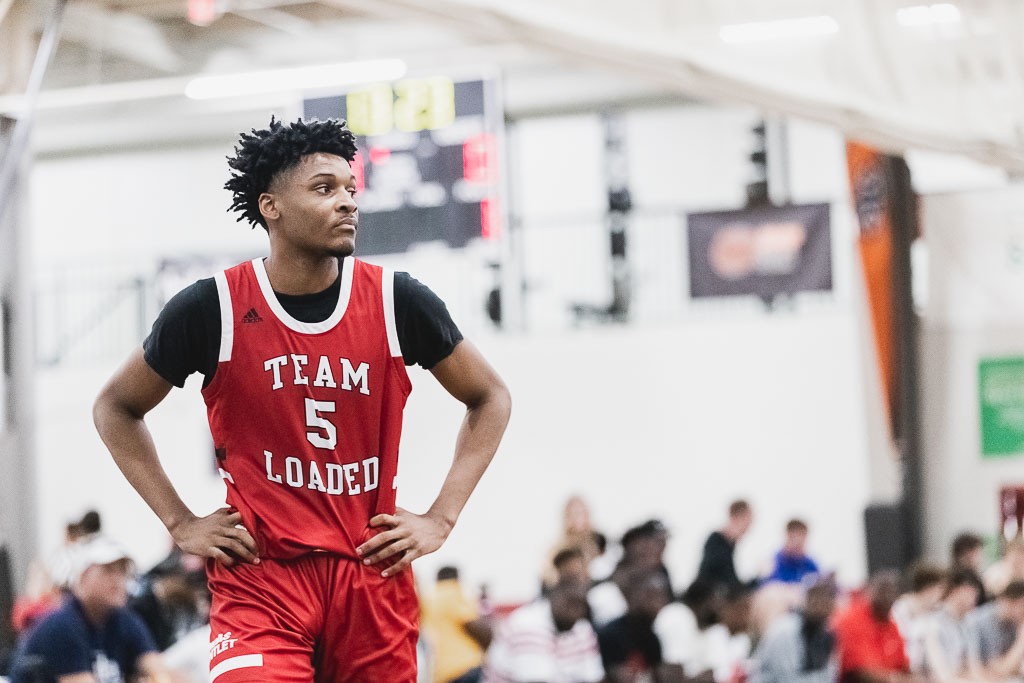 Suwanee, GA-One of the premier events in the Southeast kicked off tonight at Suwanee Sports Academy. The Bob Gibbons Tournament of Champions features 278 teams playing in one of the most storied events in the country. 
Top Performers 
Randy Johnson, PSB-McCarthy-Put on a shooting display in the first half connecting on three from the behind the arc. The strong and physically built guard can handle contact when getting into the paint and does a really good job of handling the ball. He finished the game with four three-pointers and 18 points. 
Ahmil Flowers, Greensboro Warriors-Mid-major programs should be all over this 6-foot-5 scoring guard. Can shoot it from the perimeter and can get into the paint off the dribble. Has really good feel for the game and can get his shot off against smaller guards. He is a player that can attack the paint and finish at the rim. 
Kameron Hobbs, Atlanta Xpress (Hook)-Scored 20 points in a closer than the scoreboard loss to the Greensboro Warriors. The 5-foot-10 guard scores in a variety of ways and plays with a chip on his shoulder. 
Day One Rundown 
The Ville out of Louisville, Kentucky was impressive in their first game of the tournament with a mercy-rule win over Team Hickory. The play of lead guard Jacob Jones was who caught my eye early. The 5-foot-10 point guard controlled the pace of the game, rebounded well for his position and attacked the seams in the defense. Jones netter 19 points in the win and lists interest from Indiana State, Valparaiso, and Miami (OH). 
Landon Sutton and Chance Minnott with 18 points and 17 points respectively for Carolina Wolves NC in a win over Elite Skills. Sutton with one of his highest scoring outputs of the summer and Minott has once again solidified himself as one of the quickest players at a HoopSeen event. Carolina Wolves NC have been a mainstay at HoopSeen events this spring. 
Team Loaded NC and Team South Carolina went at it in the nightcap game of the 17U bracket. Team Loaded prevailed 76-66. Josh Hall has solidified himself as a top-25 national prospect. He can score it from anywhere on the floor and is a mismatch problem that can really stretch the floor. 2021 point guard Carter Whitt plays with poise and has a really good feel for the game as a prospect that is playing up a year. Hall led Team Loaded NC with 26 points including 5 three-pointers. Team South Carolina was led by Draylan Burton with 12 points