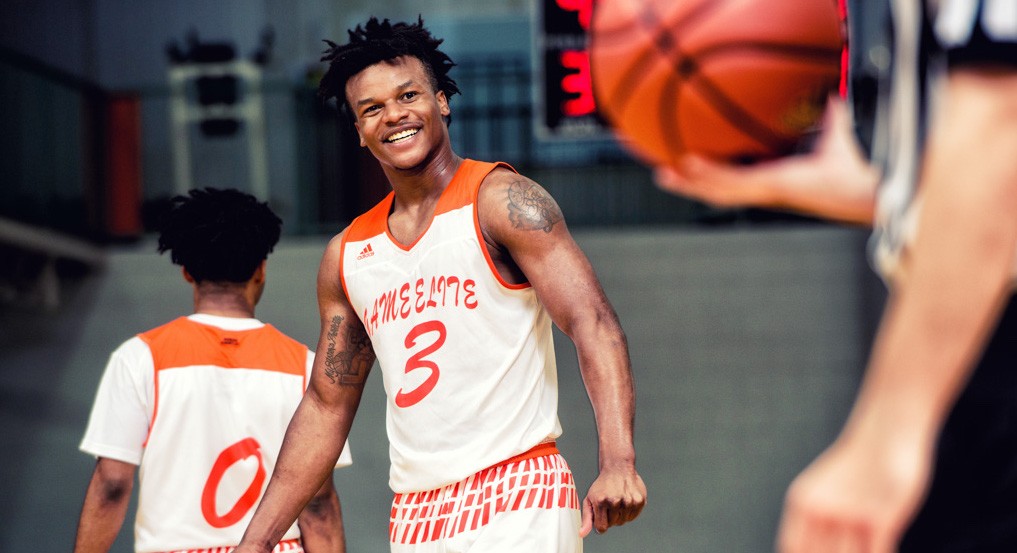 Some of Alabama's best talent was on display at the 2019 Bob Gibbons Tournament of Champions this past weekend. Here are five players that distanced themselves from the rest and stated their case as one of the best players from Alabama.
Jamari Smith, Game Elite (FL) (Pictured Above)
If you heard rims bending and goals shaking at Suwanee Sports Academy over the weekend, there's a pretty good bet that it was 2020 wing Jamari Smith. The athletic, 6-foot-4 wing played above the rim each time out with Game Elite (FL) and it resulted in several highlight plays at the rim. Built like a linebacker, the Montgomery native is hard to handle on straight-line drives with his brute strength and athleticism. Smith also made plays on the defensive end of the floor.
Giancarlo Valdez, Pro One
Valdez has been a consistent producer this spring and would be a safe bet as Pro One's top player to this point. An ultimate utility guard, the Dominican guard has constantly produced points on each stage he has been on thus far. Valdez, a standout at Decatur Heritage, started off #Gibbons with 26 points on Friday night. The junior has an uncanny knack for scoring the basketball, as well as the ability to act as a quality rebounder, defender, and passer. 
Rongie Gordon, Atlanta Xpress
It's impressive to look at the physical transformation that 2020 Montgomery (AL) Jeff Davis forward Rongie Gordon has made over the past few years. Once known as a back-to-the-basket post player, the junior has progressed and turned himself into an athletic, small-ball 4 man that can draw comparisons to Auburn forward Anfernee McLemore. Gordon's versatility and ability to guard multiple positions give him value going forward. With an already developed back to the basket game and shooting that is extending to the three-point line, Gordon is an intriguing high-major 4 man. He plans to visit Auburn and Alabama in the coming weeks. 
Matavious Burton, Georgia Kings
Burton played the majority of the weekend injured, but that didn't stop the slithery combo guard from putting up points. At 6-foot-1, he is a streaky scorer from the perimeter, as he showcased in several games with his ability to score in bulk. Nestled down in east Alabama, Burton burst onto the scene last year at Gibbons with his playmaking ability off the dribble. The junior still has playmaking in his arsenal, but he also showed he is a capable scorer, too. Burton has warranted low-major attention to this point.
Brody Peebles, Pro One 16U
Another HoopSeen event, another quality weekend for Brody Peebles. The Hartselle (AL) shooting guard showcased his scoring ability again, as he had games scoring 36, 25, and 30 points in three games, giving him a lofty average of just over 30 points per game for the weekend. The 6-foot-3 scorer has transformed his game from pure shooter to three-level scorer and he showcased that over the weekend. Peebles was able to make plays off the bounce and at the rim to go along with his three-point shooting touch.