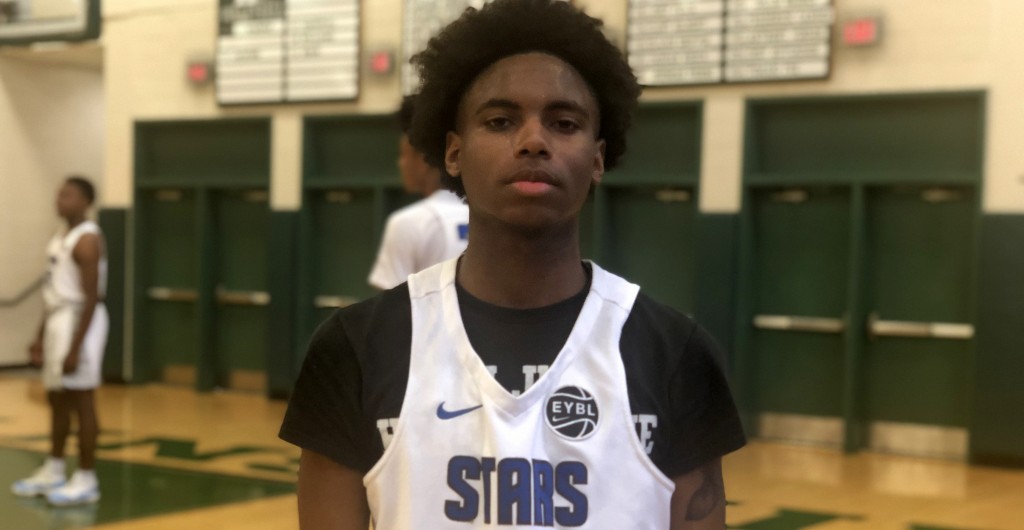 Georgia Stars 16U's Size
I saw the Stars play twice on Saturday and in each matchup, they're length would eventually be a major issue for the opposing team. 
In their early game versus JSI Elite, 6'2 guard LJ Thomas made life difficult for the JSI guards on both ends of the floor. When Thomas wasn't in the game, 6'3 Dillon Hunter ran the show, finishing with 15 points in the win. AJ White would have his presence felt on the offensive end, leading all scorers with 21 points.
Jamall Clyce had a solid game in their second Saturday matchup with Team Florida. The 6'5 small forward finished with 10 points and a ton of boards. The Stars didn't allow many second-chance points with Quincy Ademokoya and Frank Anselem grabbing everything off the rim. 
I'm very interested to see how this squad performs on the Sunday Gibbons stage.
The HYPE Is Real
The 16U HYPE squad cruised to big wins against some pretty solid competition on Saturday. In game one, Devin McGlockton carried the load offensively, putting up 16 points and grabbing a ton of boards. He's a 6'7 forward with good speed and solid footwork in the paint. Jordan Wicket had it going as well, hitting a couple threes on his way to 12 points.
In their afternoon matchup with Team Winston, Matthew Cleveland had quite a few athletic finishes at the rim to bring his scoring total to 21 points for the game. The Pace Academy hooper got some help from Maxwell Smith in the form of 14 points including four three-pointers.
We ought to find out what the HYPE Hawks are really about on Sunday as we head into bracket play.
Saturday's Top Performer - Graham Calton, Team Loaded 704
Graham Calton, a 6'4 guard/forward from the Charlotte area absolutely exploded on the offensive end versus Team Parsons in a tough loss.
Calton hit three 3-pointers on his way to 11 first-half points, but his squad still found themselves down 15 points. He would turn it on in the second half to add another 24 points to his collection and ultimately finish the game with 35 points. 
Other Top Performers
Tre Carroll, Florida PRO
Graham Calton, Team Loaded 704
Jack Dillard, Team Florida 
AJ White, Georgia Stars 
Daquan Riggins, Game Elite Gold
Matthew Cleveland, HYPE 2021