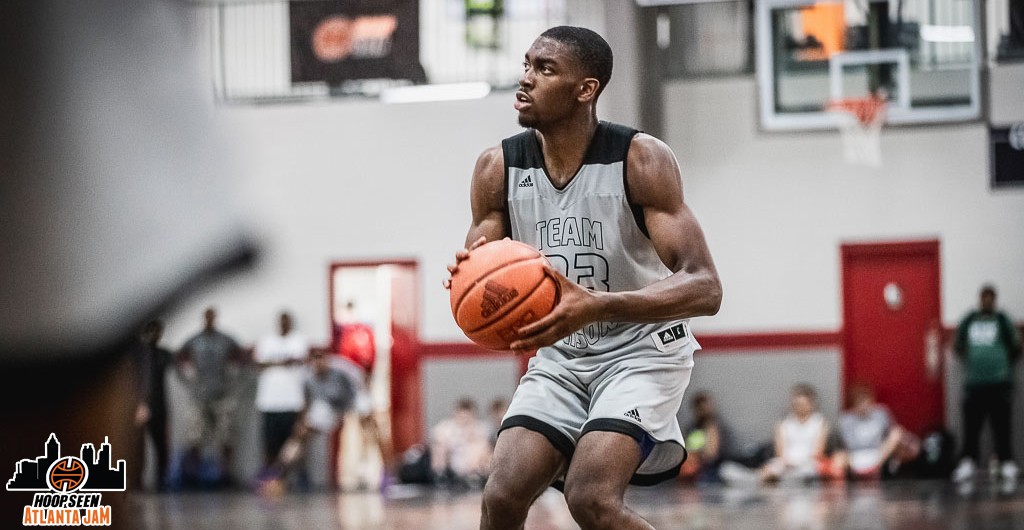 We rolled out our top three overall performers from the weekend. Who else stood out? We continue our look at the top overall performers from the 2019 HoopSeen Atlanta Jam. 
Northwestern made a wise decision getting a verbal commitment from the Florida native before the NCAA Live Period opened up. The 6-foot-4 guard came right out of the gates and set the tone for the best team in the entire event field. He uses his college-ready frame to attack the rim like a heat-seeking missile. From the wing, he drills open three-pointers off the bounce with little trouble and regularity. Bamisile posted 14.2 points a game and was a key reason why his team went 5-0 in impressive fashion. - Justin Young 
Joyce proved that his performance at the Bama Jam a few weeks ago was no flook, as the Kentucky guard was one of the best scorers in attendance. The 6-foot-2 combo guard excels when playing on the ball because of his elite first step and playmaking ability in the lane. He has no problem taking bumps and finishing over contact at the rim either because of his athleticism and body control. Joyce appeared to run out of gas on Sunday, but he is definitely a guard low and mid-major programs should keep an eye on going forward. 
Steadily got it done every game of the weekend. Tremendous footwork, has a variety of moves he uses to get the defense off the floor or moving in the opposite direction. Does a great job of getting the points or going to the foul line. His recruitment went from two offers coming in to the event to picking up Presbyterian College on Friday and USC-Upstate on Sunday. He would be a great fit in the Big South, Southern Conference or Sun Belt. - Justin Byerly