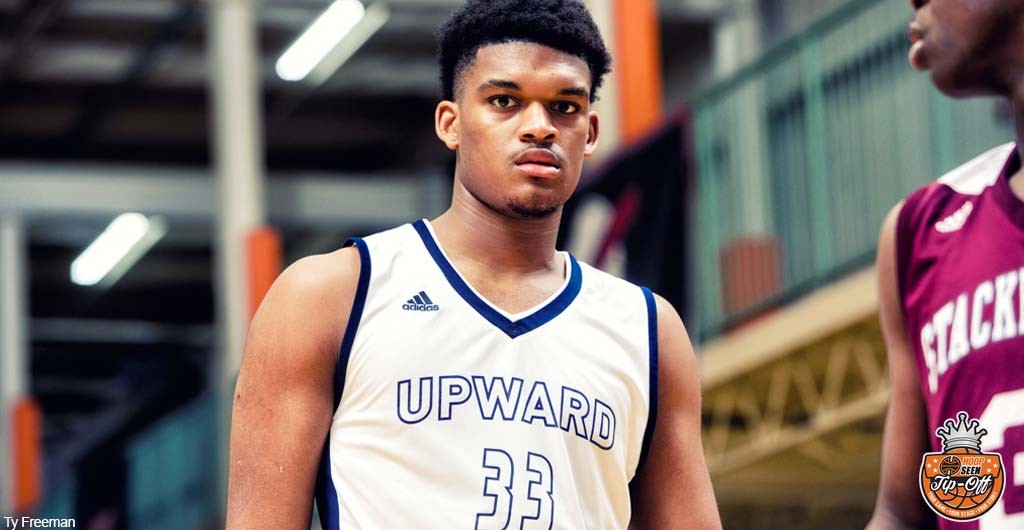 Hoopers from South Carolina know the value of the HoopSeen stage. At our Tip-Off event over the weekend, we wanted to spotlight the best trio from the Palmetto State. We asked Justin Byerly to find his three. Meet the standouts. 
Joshua Beadle, Upward Stars SE 16U: The emergence of the scoring abilities of Ja Morant and Zion Williamson has put South Carolina prospects on full display as they both are dominating the college landscape this season. Another kid that scored it all weekend from Columbia, South Carolina was Josh Beadle. The left-hander put on a display in scoring the ball with his shooting and sheer ability to get to the rim. He is trending upward in the state as a premier scoring threat. 
Myles Tate, Upward Stars SE: The ultra-quick lead guard keeps the ball on a string and gets up and down the floor in a hurry. He had the crowd get into a frenzy with the winning three-point basket he made on the run as time expired to give Upwards Stars SE the win over Game Elite. He tells HoopSeen that his latest offer came from South Florida and all of the schools that have offered him are keeping close tabs on him. 
Dillon Jones, Upward Stars SE (pictured above): At first I wasn't fully sure about Jones, but the big-bodied wing showed me over the course of two games what Frank Martin and South Carolina saw when they offered the Kennan High School junior. His versatility is something that translates to the next level. That along with coupling his passing ability and his size/body makes Jones a prospect that can play at a high-level.