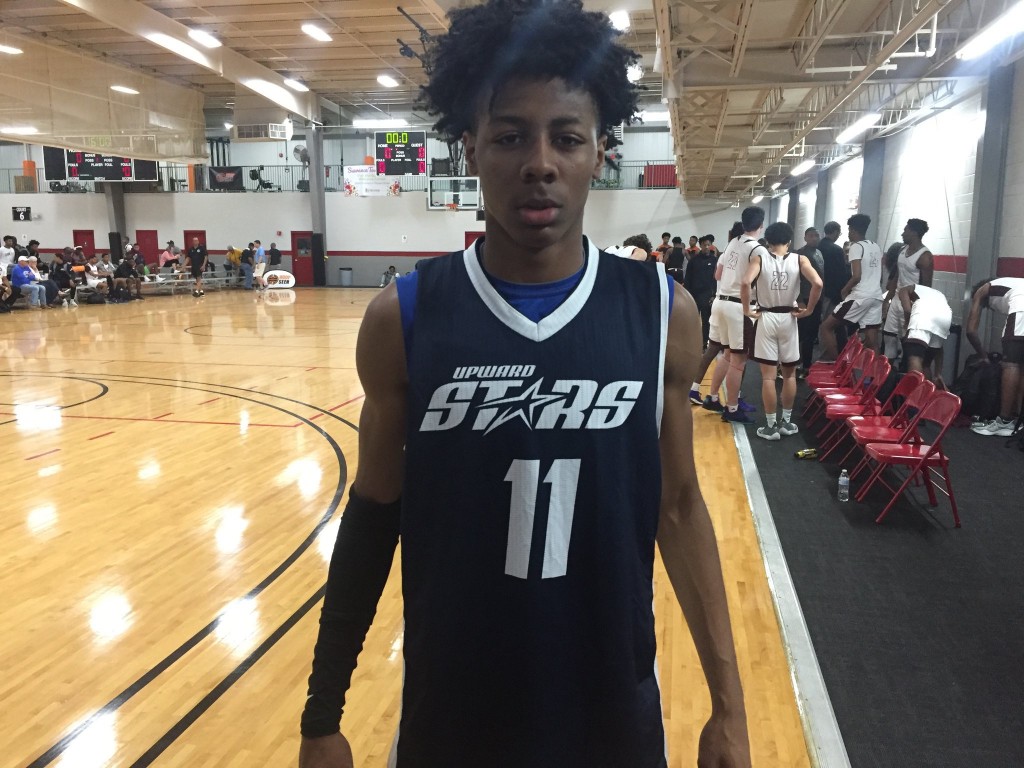 The class of 2021 from South Carolina had some strong showings at The HoopSeen Tip-Off. Here is a look at three of the top performers in that class from the opening weekend at Suwanee Sports Academy. 
Dessie Canty, Upward Stars White-Standing at 6-foot-4, Canty does what a player his size should. The athletic and strong wing is a capable shooter and rebounds the ball well in traffic. He can guard multiple positions and attacks the rim strong and through contact with a great second jump in the lane on put backs. He goes as hard on defense and he does with the ball in his hands. He scored 17 points against M.A.A.T.S. on a variety of attacks to the basket, outside shots and mid-range buckets leading his Upward Stars White team to a 4-0 record.
Joshua Beadle, Upward Stars SE-Beadle was one of the best scoring options I saw over the weekend. He can score in so many ways, taking the defender off the bounce, getting into the lane or showing off his shooting touch that can extend out past the three point line. Also undervalued is his passing ability and unselfishness. He lists offers from College of Charleston and USC-Upstate. 
Bryson Bishop, Upward Stars White- Great range on the outside shot with the ability to heat up for a few in a row at any moment. Vocal leader on and off the court. Scrappy defender that can defend multiple positions. Bryson has this to say about his weekend at Tip-Off, "I loved it we played some really good teams and we won all our games. I didn't play the best, the ball just didn't go in the way I am used to. I was just off but we won games so I'm happy with that."