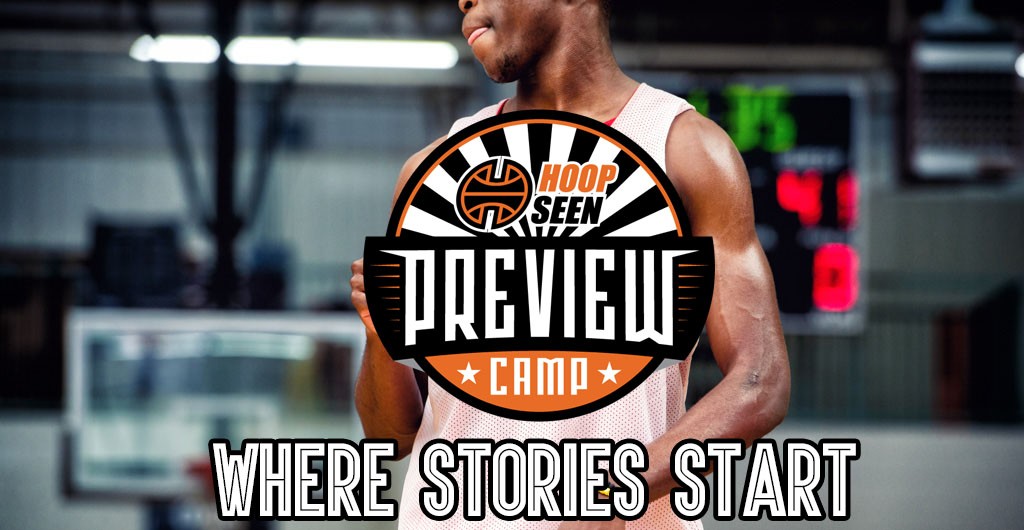 The HoopSeen Preview camp series is expanding to eight total events in September and October throughout the Southeast. 
The individual camp stage will be played in Georgia, Alabama, North Carolina, South Carolina and Tennessee this fall. There will be a middle school camp, state-focused events and an invite-only camp for the top underclassmen (classes 2022 and 2023) in the South. 
The camp is a mixture of individual competition, 5 on 5 games against similar talent levels, coaching from qualified teachers of the game and connecting players with our industry-renowned HoopSeen Search scouting service and NCAA certified scouts. 
The 2019 Preview Camp Series: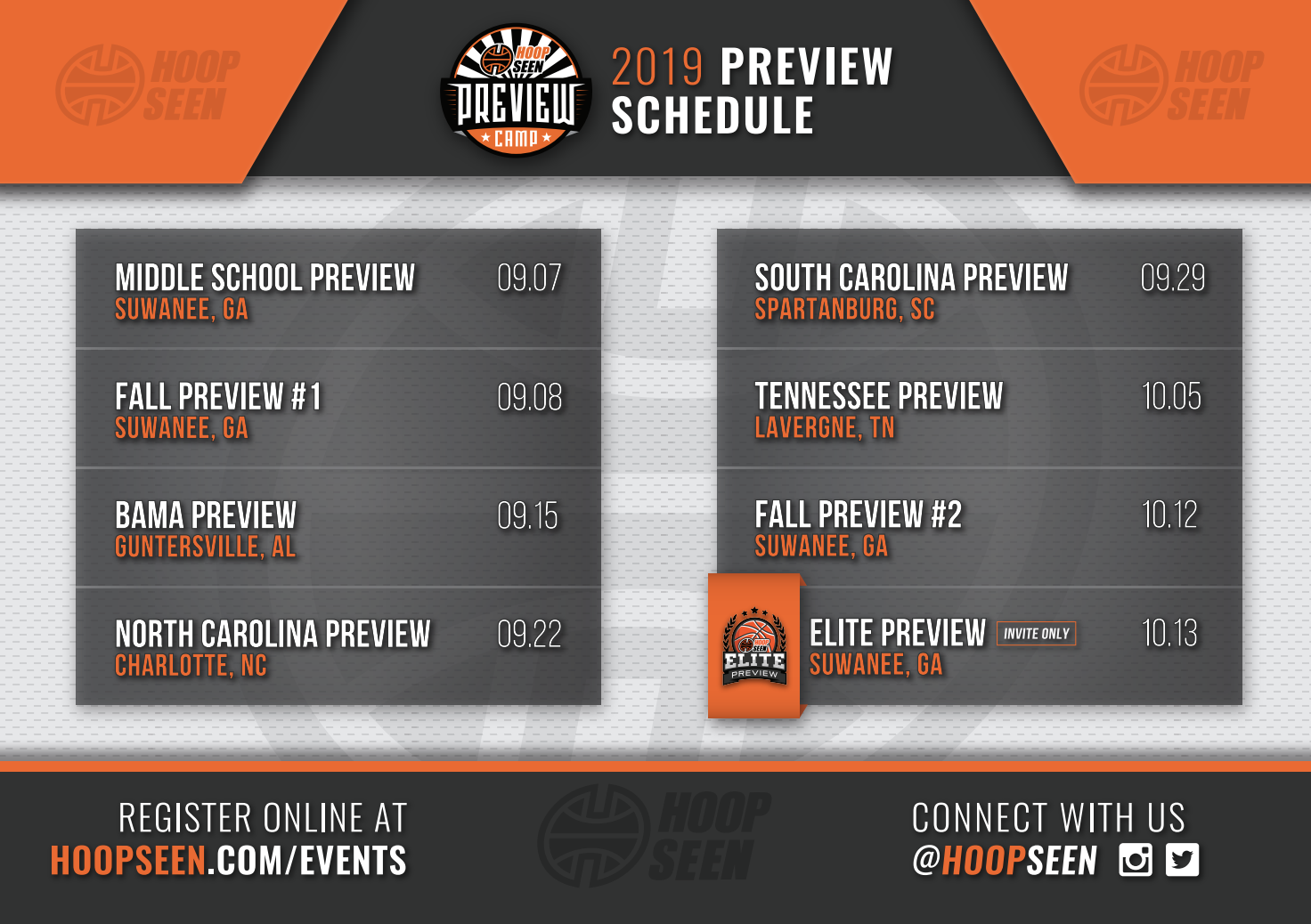 The Preview Camp has been the biggest and most storied individual camp series in the South. Past Preview players include Jaylen Brown (NBA), Wendell Carter (NBA), Malik Beasley (NBA), Collin Sexton (NBA), Josh Okogie (NBA), Kobi Simmons (NBA) and hundreds of Division I, Division II, Division III, junior college and NAIA players. 

Past camps have been directed by current NBA G-League, Division I, Division II, junior college and state championship high school coaches. 
The Preview Camp series launched in 2014.
ABOUT HOOPSEEN: HoopSeen was founded in 2009 and runs the largest individual player camps and travel basketball tournaments in the Southeast. HoopSeen operates the NCAA Live Period Best of the South event in downtown Atlanta, featuring 35 courts under one roof. HoopSeen also operates the Bob Gibbons Tournament of Champions, the most storied travel basketball tournament in the country and the April NCAA Live Period Atlanta Jam tournament. HoopSeen also hosts 15 other tournaments and camps annually. Over 1,500 teams competed in HoopSeen events in 2018. 
For further inquiries regarding the Preview Camp series, please contact Tai Young at tyoung@hoopseen.com.