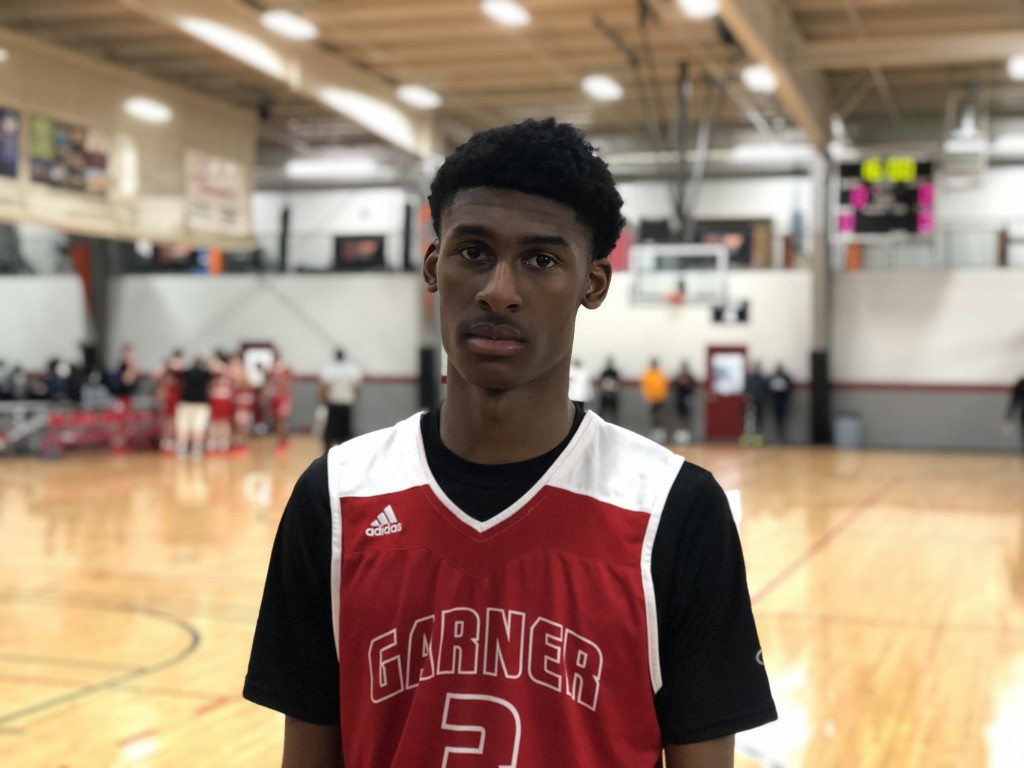 One word that best describes Garner Road forward Evan Joyner is production. Thoughout the weekend at HoopSeen's Tip-Off at Suwanee Sports Academy, Joyner produced in the stats box. He scored his points and he rebounded almost to the point of averaging a double-double on a game-to-game basis. 
At the college level Joyner's game translates  at the wing/forward position being able to score from the wing while also showing ability to score from the paint with his length.
Joyner tells HoopSeen that he has an offer from NC A&T along with interest from Wofford, Winthrop, Boston University, Oklahoma State and College of Charleston.  
Fast-forward to this weekend at The adidas Gauntlet series in Spartanburg, South Carolina and the 6-foot-7 Joyner is still producing. He scored 7 points and grabbed 7 rebounds in a win over Game Elite. He also contributed two steals.