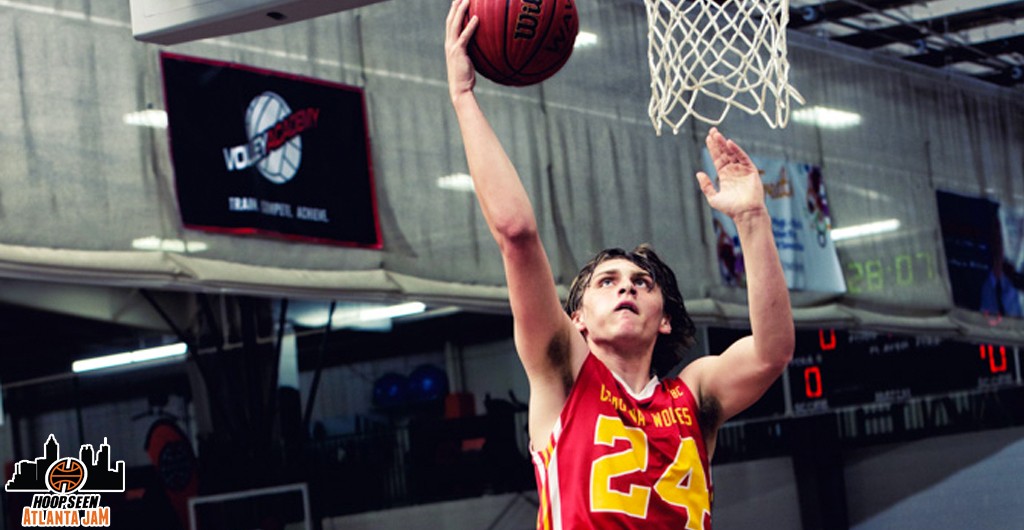 The Hoop State came strong at the HoopSeen Atlanta Jam and Justin Byerly was on hand to see all of the players from North Carolina. Who did he think were the five best players from the state? These guys made the cut. 
Alex Holt, Team Phoenix Elite
As Justin Young stated in his earlier article, big men and guards were aplenty this weekend and Alex Holt is a player that fits the mold. The promising big man played steady every game during Atlanta Jam. A big, wide frame that gets bodies moving around in the paint. He is a load to handle in the paint and on more than one occasion just bullied his way to the rim. He showed a soft touch and an ability to score over either shoulder. Moves well for his size and is mobile up and down the floor. His length alters the shot selection of his opponent and he gets off the floor for rebounds.
Ben Bryson, Tennessee Bobcats
One thing college coaches preach more than anything is not turning the ball over. The 6-foot-2 point guard Bryson does a really strong job of taking care of the basketball. He is high-octane in transition and has really spent some time on his body allowing him to finish a lot more drives with contact. He recently decommitted from Tennessee Tech after the coaching change. He is a pass-first lead guard that can get into the lane and dish to open perimeter players. Navy watched all of Bryson's games on Saturday and Sunday.
Zach Shumate, Carolina Wolves NC
Being able to stretch the floor is the biggest attribute that Shumate brings to the next level. He can get hot from outside and has a good mid-range game to match. He rebounds well and can start the break with his handle and court vision. I like his length and ability to disrupt the passing lanes. He said that he is getting some interest from Army. 
Neaven Minott, Carolina Wolves
Some eavesdropping forced me to take another look at Kinston, North Carolina point guard Neaven Minott. I had to see it again for myself why coaches were asking who was the blur with the ball for the Carolina Wolves. Minott gets to wherever he wants on the floor with a super-quick first step and just overall quick-twitch game. He is hard to stay in front of and on more than a couple occasions he drove to the lane, made the basket and got fouled that followed with a yell from the floor general. As far as his recruiting goes, he has picked up some interest from VMI recently. Schools looking to push the ball and a steady defender at the low-major to D2 level, you need to give him a look.
Jalen Ware, Team Phoenix Elite
The unsigned senior had a productive weekend. He did a really good job of running the floor and at 6-foot-6, he can stretch the floor with his outside shot. In the first game on Friday night, Ware went 3-3 from beyond the arc and finished with 19 points. He is deciding on schools between Hargrave Military, Fork Union and Massanutten for a prep year next year.