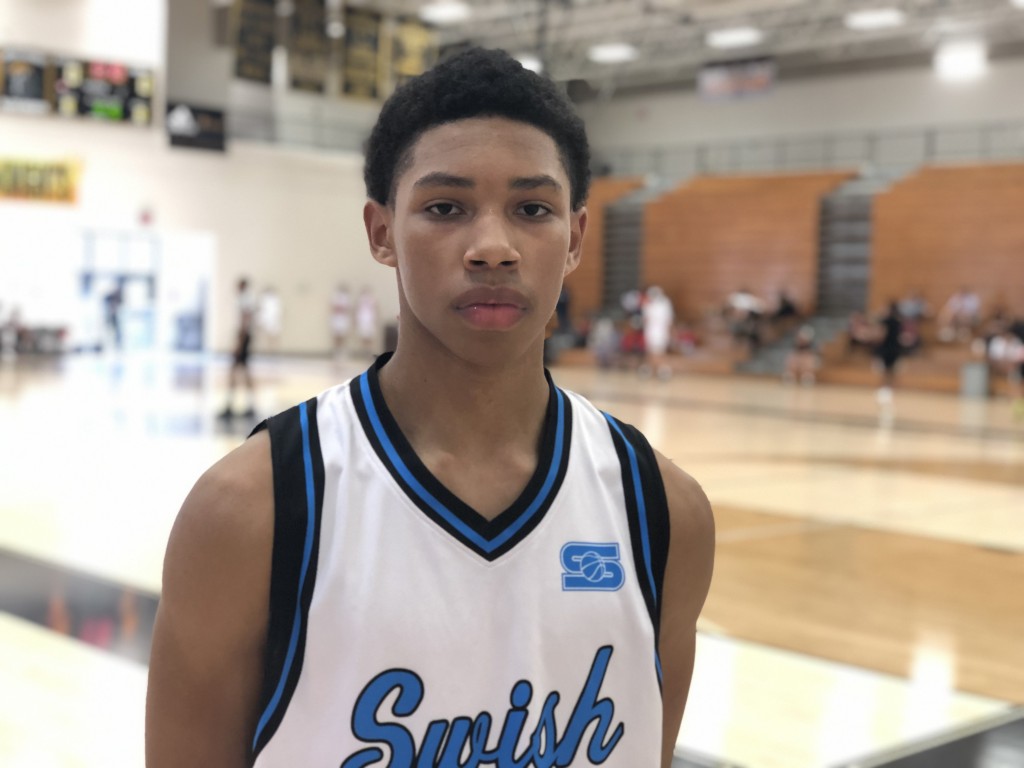 I spent the morning over at Central Gwinnett High School watching some of the top 16U programs in the Atlanta Jam. Some impressive showings from some prospects that I have not had the chance to see yet. 
Top Performers: 
Ke'Darieon Rabb, AOB Elite-The 6-foot-5 wing scores in a variety of ways and has good size on the perimeter. Rabb scored 24 points in a win over The East Cobb Playmakers. 
 Davyion Smith and Keivon Jonhson, Team Speights- Smith is a 6'4 wing that can score from the perimeter and finish around the rim when attacking. Keivon Johnson was impressive too finishing on drives in the paint. Both players scored 10 points in a balanced attack from Team Speights in a big win over The Carolina Wolves. 
Jah Nze and Ven-Allen Lubin, Team Parsons CP25-Nze and Allen combined for 55 points on a display of scoring from Nze including outside shots and drives. Allen contributed 20 points, mostly coming in the paint and near the rim. 
Kasheem Grady, TSF- Grady scored 19 points against SAA. He is vocal, all over the floor, has a scoring mentality, knows where to be on the floor, has a high basketball IQ, he is always moving and is a good rebounder and had to have 10-plus rebounds. His family just recently moved to Norcross High School from Enterprise, AL.
Three Headed Monster for Chicago Swish 
Swish Chicago 16's with a 51-42 win over Jax Mavs. 6'1 guard Miles McGee with 13 points, 6'5 small forward Cameron Terry with 12 and 6'2 PG Grant Mason with 6 points. McGee is a smooth shooting guard that is an above average passer. Cameron Terry was impressive showing a soft touch around the basket and an ability to score from the mid-range.