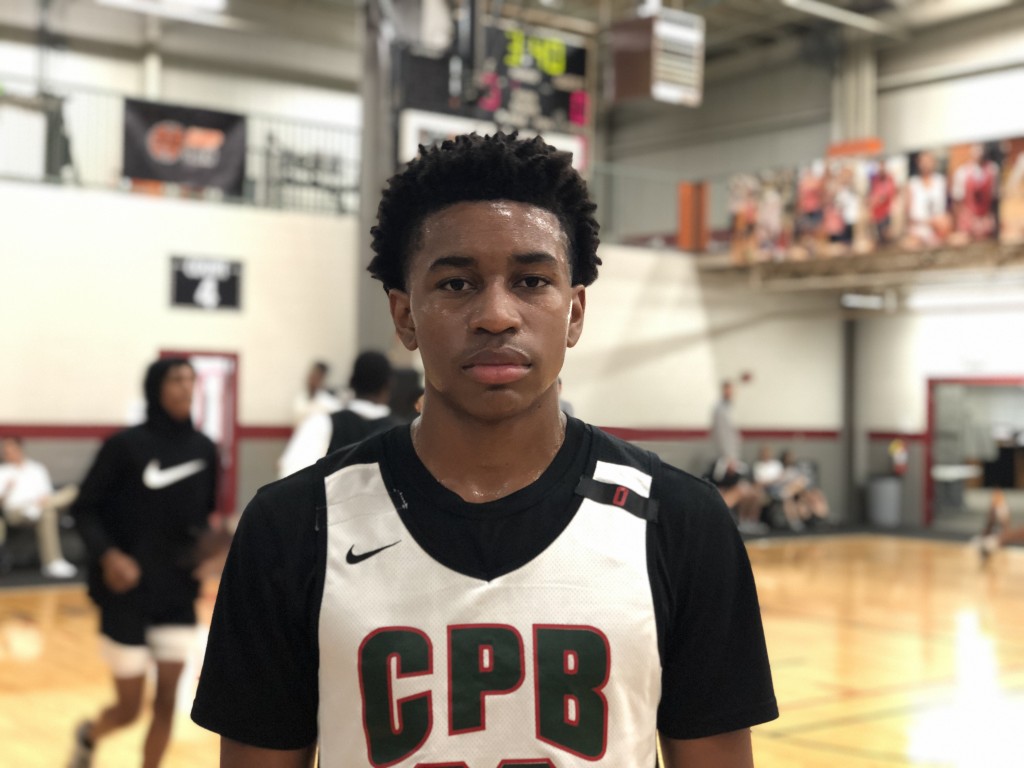 SUWANEE, GA - Saturday at the Atlanta Jam brought coaches from every level of college. HoopSeen's Justin Byerly takes a look at some of the standouts from the afternoon session at Suwanee Sports Academy. 
Ben Bryson, Tennessee Bobcats-I thought Bryson was what a Division One level point guard should be in all aspects of his game this evening. He controlled the ball, did not make make turnovers, scored off the dribble and got his teammates involved with kick-outs when he drove into the paint. He stayed cool under pressure and made the right plays. He scored 12 points in the win over Carolina Wolves NC. 
Zach Shumate, Carolina Wolves NC-The 6-foot-7 forward showed he can stretch the floor and knock down perimeter shots while also banging down low for put-backs and rebounds. He at times was able to show off his ability to grab a rebound and take the ball the length of the floor and either go in for a bucket or make a really good pass to an open teammate. 
Kent Garard, Tampa Bayhawks Basketball Academy-At 6-foot-4, Garard can score from the perimeter or can get involved in the pick and roll to perfection. He does a good job of finding mismatches and posting up near the block where his strength overpowers smaller defenders. He runs the floor well and finished a high percentage of his shots at the rim. 
Chase McDuffie, Carolina Pressure-Showed off some high-level athleticism with his attacks off the catch to the rim. He goes up hard each time he gets a chance and tries to put someone on a poster. He can knock down some shots from outside consistently but is at his best when attacking the paint. 
Landon Sutton, Carolina Wolves NC-With one of the purest strokes I have seen in a while, Sutton can knock down some long-range shots. He is a steady lead guard that is thinking pass first. He makes smart decisions with the ball and doesn't force anything. 
Tevon Summers, Tennessee Bobcats-One of the most shifty guards at the event, Summers has blow-by speed and a killer crossover that allows him to create space to get his shot off or to get into the paint. Summers scored 14 points while knocking down three triples. 
Zak Perdew, Louisville Prospects- Perdew is a 6-foot machine. He gets where he wants off the dribble, doesn't care who is in the lane he is going to try and score. If nothing is there, he finds an open teammate and makes the pass. Perdew scored 18 points including three triples in the win over Team Phoenix Elite. Backcourt mate 
Ryan Wilcox, WHBH-One of the more electrifying showings on the night when it came to powerful dunks, Wilcox is a high-level athlete that can jump out of the gym. He scored 14 points in the the win over Hype 2021.