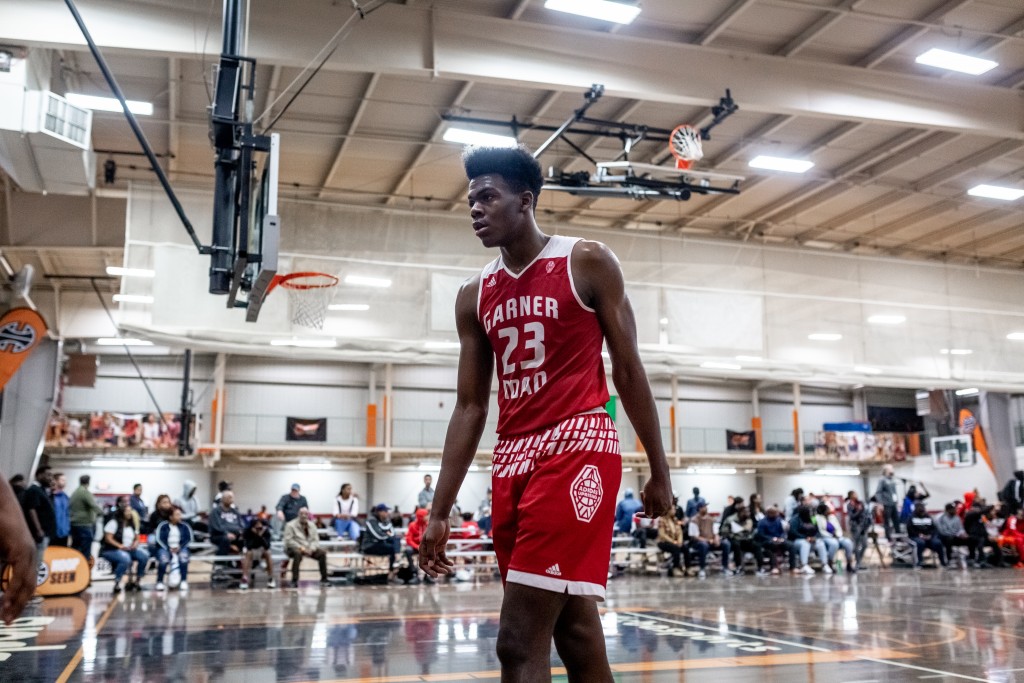 Over the past 15 years of covering basketball at a regional level around the Southeast, one characteristic that has always translated well to the next level for me is a player having "that dog in him" or being a junkyard dog. 
The phrase refers to a prospect that plays with a chip on their shoulder, a player that does a little bit of everything for his team, a player that takes over games in crunch time, a player that goes hard on defense just as hard as they go with the ball in their hands. Over the weekend of The HoopSeen Tip-Off I had the chance to see some of those prospects that instantly brought out the aforementioned phrase of having "that dog in him". 
17U Junkyard Dogs 
Day'Ron Sharpe, Garner Road- The North Carolina commit wears his emotions on his sleeve during games.
He was the best overall prospect at Tip-Off and at times showed why many evaluators consider him to be a "pro". He can handle the ball, he rebounds anything in his area and he has a soft touch around the rim. Sharpe was most impressive when an opposing defender was trying to "body him up" and the big man demanded the ball, usually ending with a big drop-step and dunk or at least an attempt and Sharpe ending up at the free-throw line. When he gets the chance, Sharpe will try and break the rim with his dunk attempts. He reminds me a lot of the early 2000's big men that were long, athletic and every play was above the rim. One word to best describe his game is, mean. 
Ty Briscoe, Upward Stars Upstate-Briscoe scored 29 points in the first game
I saw him at HoopSeen Tip-Off. The Lakeside (Augusta, GA) standout scored from anywhere he wanted on the floor and he was strong on both sides of ball. The 6-foot guard is a consistent threat from outside, knocking down multiple three-pointers in each game. Looking back over his high school season, he is a player that rises to the occasion in big games scoring 37 when his Lakeside (GA) teammate Kalen Williams was out with injury. 
Raekwon Horton, Upward Stars SE-The 6-foot-5 Horton has great size, he is long, he can score from all spots on the floor, and does a strong job of defending. Overall on the Upward Stars SE team, I felt like he looked like he would be the most ready to impact the college game at the next level. He gets off the floor in a hurry and punishes the rim. 
Keishon Porter, Team Trezz- Kids from Rocky Mount, North Carolina automatically play with a chip on their shoulder. They play as if they know they have something to prove. Porter did just that in front of HoopSeen's Justin Young and myself. He attacks the lanes, he finishes with contact at the rim, he has the physical tools that translate to the next level. His length causes problems for opposing guards trying to make passes or get a shot off. He plays hard and doesn't take any plays off.