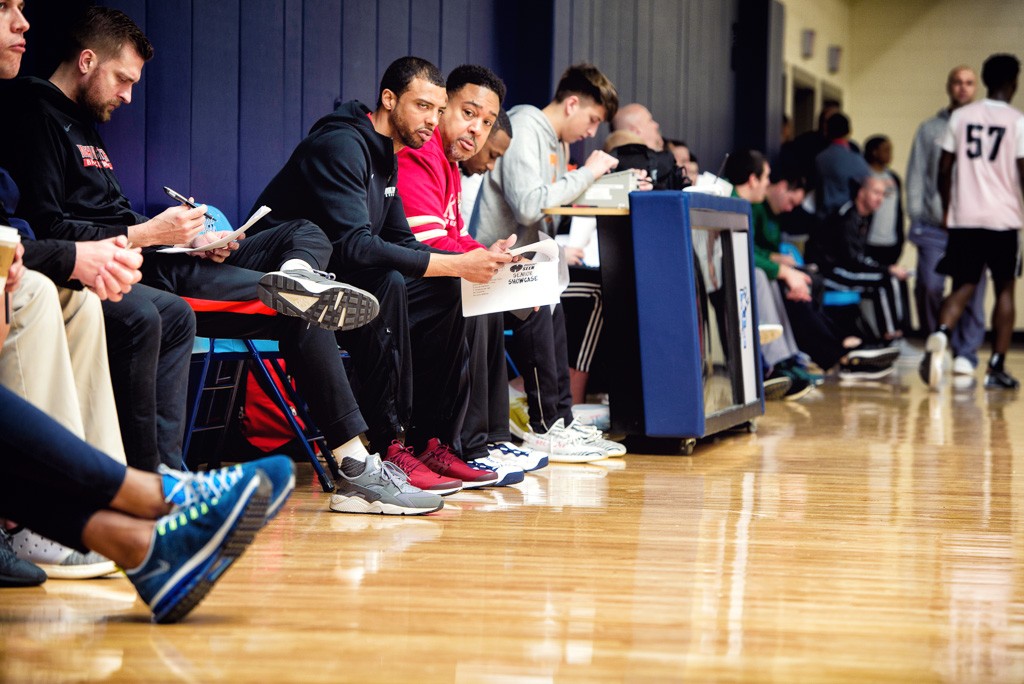 With the 2019 HoopSeen Senior Showcase now in the books, it is time to look at the three storylines that stood out to me on Sunday at Pope High School.
There were college coaches from all over the country at the Senior Showcase on Sunday. We had roughly 40 different schools from Division II, Division III, junior college, NAIA and prep schools in the building to see the talent. The coaches came from as far away at Kansas and Oklahoma while the entire South was represented on the baselines at Pope High School. Scholarship offers are already beginning to roll through for players after their showings at the camp. 
I was really impressed with the play of the big men in the camp. There was a strong group of post players who took full advantage of the moment. Americus Sumter big man Josh Lusane set the tone as one of the top overall performers at the camp. Hiram big man Nathan Presnell dazzled with his inside/outside skill set. Morgan County center Nolan Causwell was good on both ends of the floor and gave the college coaches something to think about with his offensive and defensive play. Woodward Academy post Kevin Powell was the best academic big man in the camp. He shined as a shot-blocker and showed some bounce. Junior college coaches were impressed with Campbell's Jahvon Sims, too. 
I liked how guys took advantage of the number of college coaches that were on hand for the Senior Showcase. One such guy was Sprayberry's DJ Patrick. The 6-foot-5 forward played his way into next level options. He shot from the wing with precision and good timing. His size paired with his three-point shot certainly opened some doors at the collegiate level. 
Our Top Performers will be released on Monday, followed by team-by-team evaluations of every player at the camp.