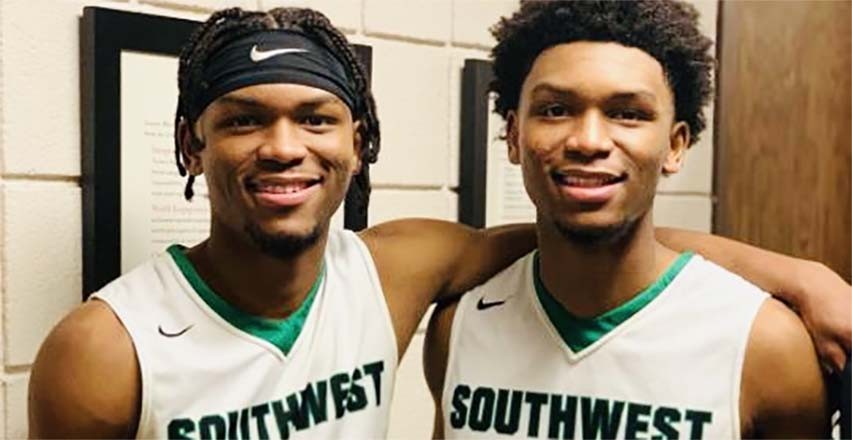 HoopSeenNC's Justin Byerly will spend the next four days previewing the NCHSAA state championships from all four classifications. A rundown of what to expect, a look at potential match-ups and a final thought section of how the games may transpire. 
NCHSAA 3-A STATE FINALS 
Southwest Guilford vs Williams  
The stage is set for the NCHSAA state championships this weekend held on the NC State University campus and The University of North Carolina campus. In the 3-A division, the Cowboys of Southwest Guilford face off against Williams (Burlington). 
Containing Jayden Turner
The biggest story of the regional final that made the biggest difference in the game was the play of Jayden Turner. The 6-foot-5 wing attacked the basket, came up with numerous steals playing in the front of a zone press and shot it really well from beyond the arc. He finished with 29 points. If Williams has someone that can really defend Turner, they automatically have a better chance. 
Battle of the Guards 
This is a guard-heavy match-up with UNC-Greensboro signees Keyshaun and Kobe Langley (pictured above). The twins are a blur in the open court. They can attack the rim and get into the paint at will. They are both so skilled with the ball in their hands and they do not make mistakes. 
For Williams, the guard position is also a key for a win. Led by senior Nasir Johnson, a shooting guard that is averaging close to 20 points per game. He stands 6-foot-2 and is a steady two-way player. Johnson scored 22 points in the regional final win over Eastern Alamance. 
6-foot junior point guard Kennedy Miles is averaging right at 16 points per game. He has a Division One offer from Western Carolina University. Miles is a strong defender and can score from all spots on the floor. 
Playing for Christian Martin 
In the second quarter of Southwest's regional final game against Cox Mill, senior forward Christian Martin went up for a dunk and lost his footing, landing on his head. He went into a seizure and was on a ventilator at the hospital this past weekend. Things are looking better for Martin but there is a long road to a full recovery. He is going to be on the mind of all of the players for Southwest and you can bet The Cowboys are going to give their all for their teammate. 
Final Thoughts
Williams has had a season to remember and are led by some really good guard play. Southwest is just a different team in overall talent. When their engine is running the way it was on Saturday, there are not many teams in the Southeast that can hang with them. At the end of the day, an injury is something we don't want to see happen to any player, but you can bet that Southwest Guilford will play at their best on Saturday and not let Christian Martin down.