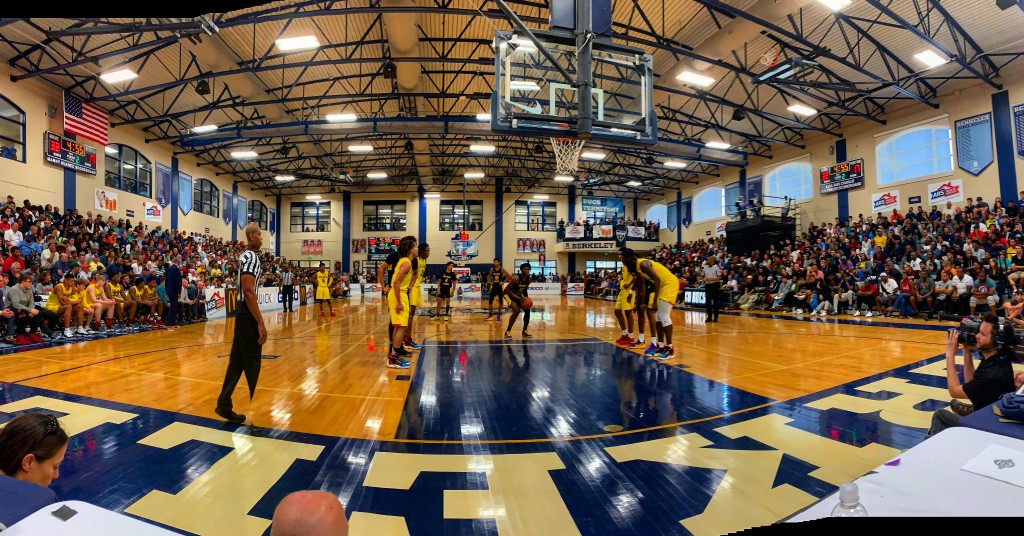 TAMPA, FLORIDA - With the last stop of the ARS/Rescue Rooter National Hoopfest now in the books, we look back at Justin Young's pick for the overall MVP, the biggest surprise and the best game from the weekend. 
ARS/Rescue Rooter National Hoopfest Tampa Overall MVP: Cade Cunningham, Montverde Academy 
What the class of 2020 prospect from Texas did against Oak Hill Academy was one of the best individual performances I've seen this season. He reminds me a little bit of Ben Simmons because of his size and strength at the point guard position. But Cunningham is a better half court scorer than the current NBA All-Star. Hyperbolic? Maybe. But Cunningham's showing against Cole Anthony, one of the most highly decorated players in the country, was nothing short of brilliant. 
Biggest surprise: Johni Broome, Tampa Catholic 
I'd argue that the city of Tampa is one of the cities in the Southeast where a sleeper can be found, if we still want to use the term "sleeper" in the age of internet recruiting/scouting. One such player who may be sleeping nationally is Johni Broome. The 6-foot-8 forward had one of the best performances at the ARS/Rescue Rooter National Hoopfest Tampa stop. The local product scored 20 points and grabbed 19 rebounds in a win over The Villages. The locals sing his praises and point to his development as a player over the last 12 months. I believe it. Broome has the size that high-majors will look closely at and it sounds like his game is catching up now, too. Don't be surprised to see a major uptick in his recruitment after this event. 
Best game: IMG Post Grad over Montverde CBD

The ESPN cameras were in full force for the Montverde Academy and Oak Hill Academy tilt, and rightfully so, but the game that was the most engaging and entertaining was IMG Academy Post Grad's 87-82 win over Montverde Academy CBD on Friday night. For starters, the game was filled with prospects. And it was filled with star power. Montverde leaned on Lester Quinones and Terrance Shannon, Jr. to come away with the well-earned win. The duo combined for 38 points and made huge buckets in the second half. The IMG supporting cast also drew praise. Future Penn State forward Pat Kelly, available wing Pedro Nunes, available guard Lonell Martin and available wing Elias King all played well in the win. Montverde's Oton Jankovic, James Lee, Trae Broadnax and Lachlan Bofinger - all available seniors - played well in the loss, too.