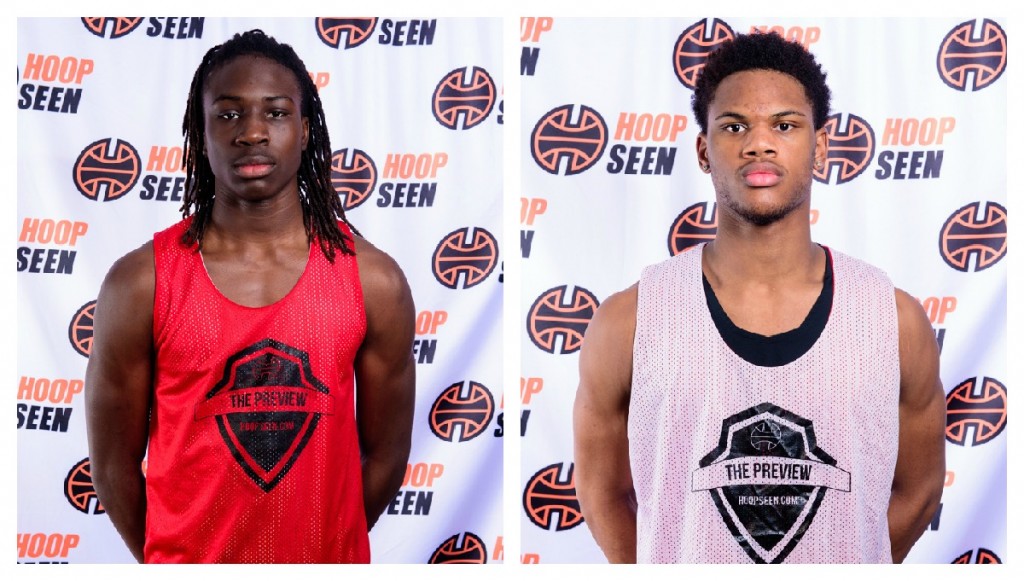 We had a full camp on Sunday for the 2018 Georgia Fall Preview. Each team was balanced with talent, size and grade levels. We begin our team by team evaluations today. Meet Team 13. 
Nijel Bates, CG, 6-0, Marietta, 2019: A solid player all around, Bates did the little things throughout the day to help his team be in a position to have success. 
Kade Brown, PG, 5-11, New Faith Christian, 2022: First thing you notice about his play is this - he's a strong guy. Brown plays tough which leads to good things. Good potential down the road. 

Winston Davis, CG, 6-1, Tallulah Falls School, 2020: His coaches liked just how poised he is and how he plays under control; a true floor general. Davis is a very good shooter. He will absolutely lock people down on defense and he can hit open three off the bounce. 
Hayden Fuller, C, 6-6, Perry, 2019: Fuller has decent size for a post but we'd like to see him use it more to his advantage. With added effort, he could be a serviceable rebounder in the paint.

Jehloni James, PF, 6-5, Lanier, 2019 (pictured left): This above the rim the forward made noise at our Fall Preview with some of his acrobatic dunks. In transition he made defenders step out the way as his size and athleticism made for several highlight plays. James has an intriguing skill set that should catch the attention of college coaches going forward. His ability to set up teammates showed his unselfishness and ability to make tough passes seem simple. - Tai Young 
Miles Kelly, CG, 6-3, Parkview, 2021: A very good ball handler, Kelly can create separation from his defender. Because of that, he attacks the rim well. When he was open, he knocked down the open three-pointer.
Kendall Latney, SG, 6-3, Mill Creek, 2019 (pictured right): A big wing with the athleticism to make him a standout on both ends. Latney bullied smaller guards in the mid post and in transition. Several guards felt his strength first hand when they began to drive and ran into the brick wall that was his chest. His strength and lateral quickness defensively should make him a multi-positional defender at the next level. As his offensive skill set continues to evolve, it's easy to see other Division 1 programs get involved. - Tai Young 
Tyrin Lawrence, SG, 6-4, Morgan County, 2019: A late day surge allowed Morgan County guard Tyrin Lawrence to break away from the pack. A slithery ball handler that can score in several different ways, Lawrence used an array of moves to get separation from his defenders. In both fast or slow styles of play his game will translate as he knows how to produce in several regardless of pace. One of the best available guards at camp should not remain on the market  as we get deeper through the season. - Tai Young 
Xavier Valley, F, 6-8, North Clayton, 2020: Valley covers a lot of ground with his length on the defensive end. Physically, he's very gifted. When he matches his effort with his physical traits, we could be looking at a very interesting long term prospect. 
Chandler White, PF, 6-2, Covenant Academy, 2020: Just a fantastic team guy and leader. He is active on both sides of the floor and has a nice touch as a shooter.