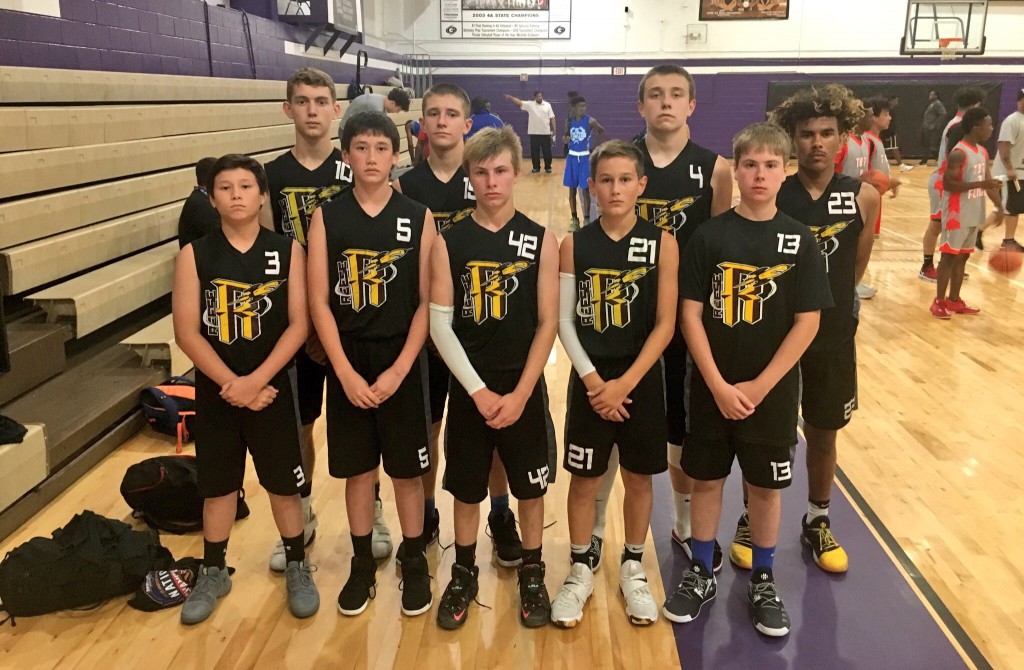 GAINESVILLE, FL - The 2018 US Amateur Basketball National Championships tipped off on Thursday night and we slid over to Gainesville High School to catch a trio of games. 
BEST GAME: 14U Reese Rockets 78, Team Evolution OHIO 71
The Michigan-based Reese Rockets came to Florida and jumped right into the action with an impressive, and fun, win over Team Evolution OHIO at Gainesville High School. Wing Levi Foco scored 24 points in the win while DeMarquss Palmru added 22. 
The Rockets were an excellent passing team, unselfish from top to bottom. Their passing allowed for spacing and great open looks. Big man Jacob Ran pumped in 14 points in the win. They just had too many weapons and held off a strong run from Evolution.
Evolution wouldn't go away either. The Ohio-based squad had 31 impressive points from wing Roderick Coffee. He was outstanding on opening night. Fernando Evans scored 14 points in the defeat. 

THURSDAY'S PLAYER OF NOTE: Frenelson Atilus, RivIera Beach Chargers 7th grade

Talk about a great first impression. Atilus stood out with his great passing skills from the point guard position. He's a great ball handler and shined on the defensive side of the floor. Atilus blocked a three pointer and guarded well when it mattered. His best trait is his great passing skills. He was the best player on the floor on Thursday night. For a young player, he played with a terrific feel for the game. 
NOTES FROM THE NOTEPAD
RivIera Beach Chargers 7th grade had 23 points and double digit rebounds from Wilson Merite, who was very impressive in his team's win. 
The Suncoast Mambas had a nice game from guard Kevin Everhart and Noah Gergley in defeat. The duo were great from three on Thursday night. 
In the 15U division, Top Flight Elite held off the South Florida Spartans for a 58-50 win on opening night. Top Flight had 26 from Perry Sylvester and 14 from Antonio Rizzo. The Spartans had 25 from Jack Veitch.