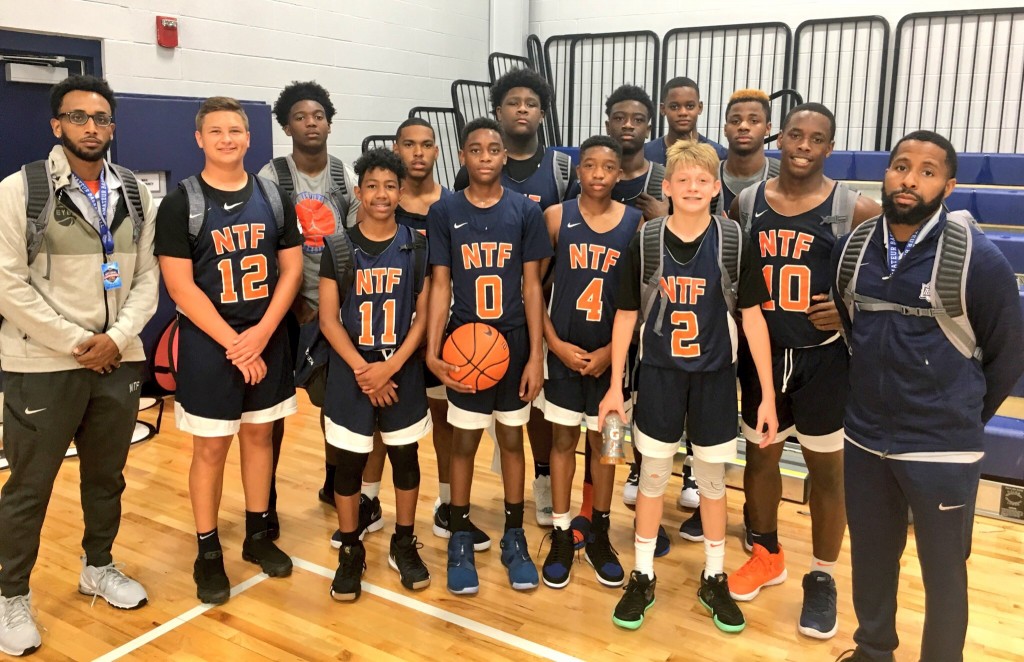 GAINESVILLE, FL - The first full day of action tipped off here at the US Amateur Basketball National Championships and there was plenty to talk about from the action at the brand new Legacy Park Recreation Center. 
BEST TEAM(S) 
Well, that's a tough one and an easy one. Tough because there were two that stood out. And easy because they both stood out without debate. 

Nike Team Florida's eighth-grade team is big, versatile and dominant at every position. They didn't have any push back at all on Thursday from the opposition and just bullied their way to a win. 
Across the board, they shined. Tyler Hendricks and Caelum Etheridge each scored 20 points in their morning win. Etherirdge hit four three-pointers in the win. Big man Taylor Hendricks dropped in 12 points in the win. 
NSE seventh grade squad has the size and depth to make a strong run here for the championship. The South Florida team has played well to open things up here in Gainesville. 
London Williams scored 21 points in a morning win while Bryce Harrison added 10. The next game, Malachi Brown and A'Jaiden Cheeks led the way. You never know who will step up and be the primary scorer for this team. But know this - they are talented. 
NEWS AND NOTES 
Caleb Murphy of the Atlanta Playmakers 16U team has shined at our Georgia Cup events this season. The 6-foot-3 guard shined again on Friday morning here in Gainesville. He scored a team-high 20 points in his team's win. Murphy is a terrific rim attacker. 
A game later, big man Josh Taylor scored 15 points for the Playmakers in a win over the South Florida Sonics. The Sonics had 26 points from Mikey Eisenburg in the loss. 
Clearwater Elite 15U team was impressive in their win over the South Florida Spartans. Michael Blake pumped in a team-high 18 points, Robert Blount scored 17 points, Javaris Patterson had 16 and Earl Hubbert had 12. 
GPI All-Stars 16U are big, strong and lengthy at all of the positions. They had 20 points from Shakur Poteat in a hard-fought win over Mobile Hornets. Fun game to watch. 
Jack Veitch had a strong game for SFS, scoring a team-high 23 points. He's a terrific shooter and one of the better ones in his age group. 
London Previllon scored 26 points for KlutchElite in their win on Friday morning in the 9th grade division. He scored from all points on the floor. 
Desmond Kee scored 25 points for the Chosen Ones 7th grade team in their win over Manatee PAL. 
Team Talent 16U had a nice game from D'Andre Jefferson, who scored 23 points while Charleston Ponds and Kenney Gaines each scored 13. 
Hunter Hoglund pumped in 27 points for Team X-Factor in a tough loss to Team Talent in the 16U division. He's been one of the better scorers at our events this season.