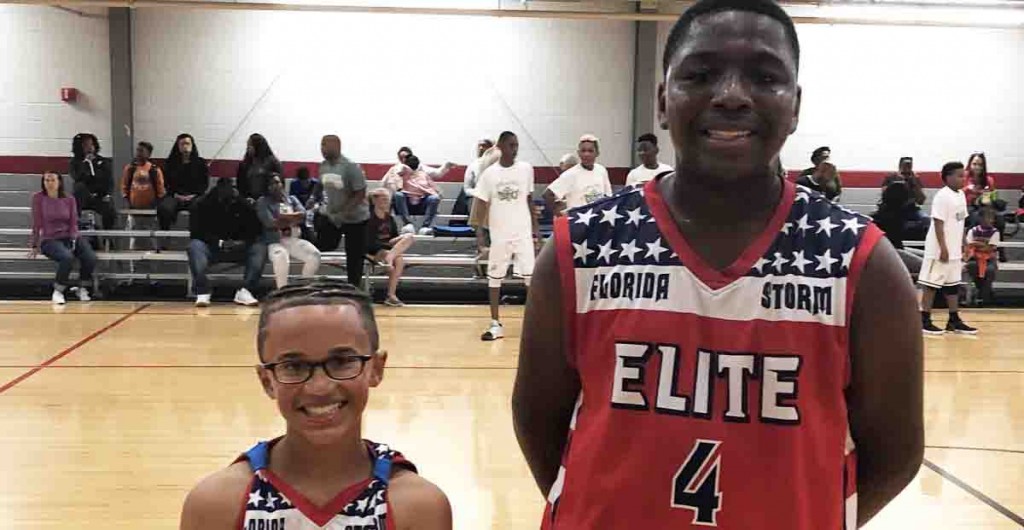 AUSTIN SMITH'S BEST OF THE GEORGIA CUP… 
As I look browse back through my notes, my favorite tag team/1-2 punch came from the 12u age group. Point guard Jahyere Chin and big man Jamal Streeter from Florida Storm Elite provided a ton of entertainment as they ran the floor in Georgia Cup session 1. Chin was more than likely the smallest guy on the floor every game, but his knack for a high IQ at his age and his impressive fundamentals proved that he definitely wasn't lacking in his game. He played with pace and he was effective off the dribble in using his playmaking skills to lead his team. Jamal Streeter earned his stripes by manning the interior on defense, and by scoring a ton of baskets in the paint. He made sure he grabbed almost every rebound as well. You saw a little "Stockton and Malone" magic between these two teammates, and they surely caught my eye in our Junior HoopSeen division. 
BRE SINGLETON'S BEST GEORGIA CUP MOMENT…

One of the best #GaCup moments for me really proved how the game we love can impact our lives off the court. During Georgia Cup III, we had the opportunity to help reunite 14U Sports Academy South player Ricardo Colon with his father, who had not yet seen Ricardo play in the United States. Before his 8 am game commenced, the Hoopseen staff recognized Colon at half court for his consistently outstanding performances during Georgia Cup play. While receiving the praise, Ricardo's father and the rest of his family joined him at center court, much to his surprise. The Colon family shared a moment there that many will never forget. We sometimes take for granted the moments that the game of basketball continues to give us. I was and continue to be extremely grateful for moments like this one.
It's more than just a game: This morning, we had a special surprise for 14U Sports Academy South guard Ricardo Colon. Ricardo's father is here to see him play for the first time in the United States. pic.twitter.com/RtEHGdmZce

— Junior HoopSeen (@JRHoopSeen) April 21, 2018