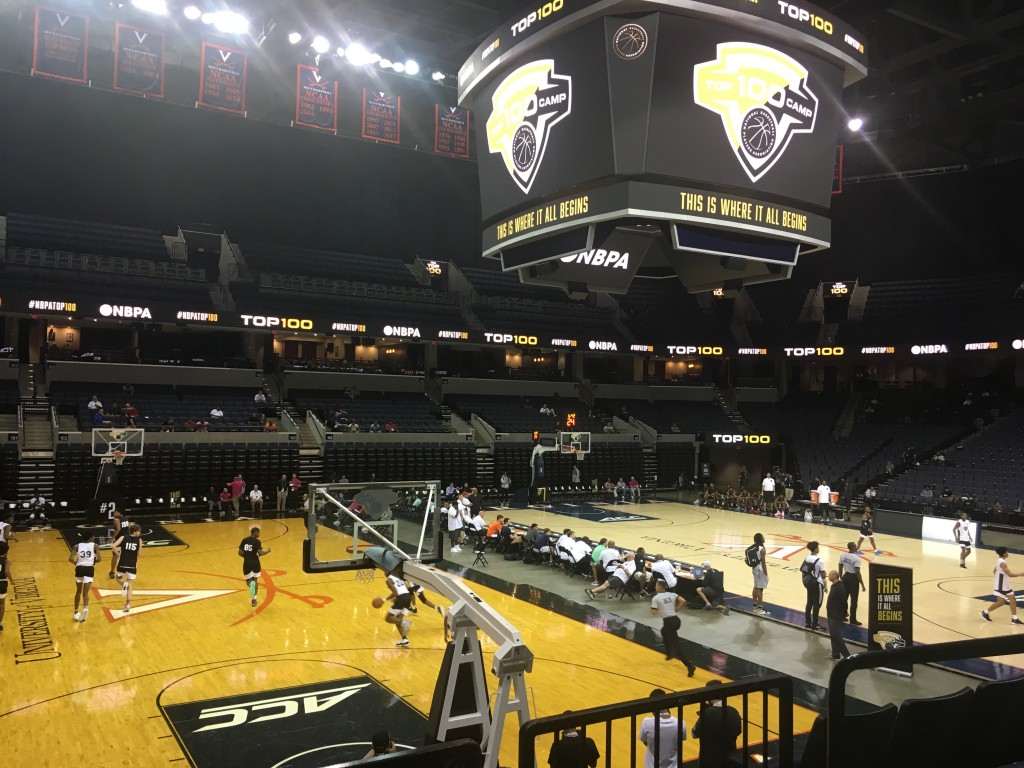 CHARLOTTESVILLE, VA - With another day of action in the books here at the NBPA Top 100 camp, there are a number of questions that jumped out to me after watching the action here at the University of Virginia. 
Who will leave their mark here at the 2018 NBPA Top 100 camp? Every year there seems to be that guy who takes his game to the next level about half way through the event. There are candidates, no doubt. But who will be that guy this year? We're waiting for that put-your-stamp-on-your-moment kind of effort from someone. If there was an early leader in the clubhouse, it is probably Precious Achiuwa. The muscle-bound wing has been the guy on-lookers have to find in order to get a healthy dose of entertainment. 
Is Kira Lewis the top point guard in the class of 2019? He's trending in that direction and certainly in the conversation. We are at a critical place for players and their trajectory for the next level and beyond. Who settles? Who finds their second wind? And who is rounding the corner and beginning their ascent? Lewis has been in that mode this spring and summer. He's trended upward throughout the season and steadily climbing up the ranks of point guards for the class of 2019. 
Just how good is Donovan Williams? The Texan has been nothing short but impressive here in Charlottsville. The long 6-foot-5 guard has logged positive minutes at both guard positions in his two days of action. Williams is ranked 129 nationally on the 247 Composite rankings. That's about 75 spots too low, in my opinion. Could he be the classic senior season riser? Guys like him have success in college and beyond. We've seen this uptick happen this spring and now in the early summer. Don't be surprised to see his name pop up with a number of high-majors come July.
Belleville West (IL) EJ Liddell is No. 60 overall in the 247 Sports Composite rankings, he has offers from a good number of high-major programs and he just wins. His life is good. But here's my question - will we see more guys like him get rated higher and recruited more in the future? The game has evolved from the traditional "big man". Now guys like Liddell, a 6-foot-7 inside-outside tough guy/three point maker, shine. Versatility wins in today's game. And Liddell is tremendously versatile. I'm not saying he's Draymond Green. They have two different styles of play. My point is this - Liddell will win a lot of games in college because he can beat you in several categories. What is "undersized" anyways. Who cares?