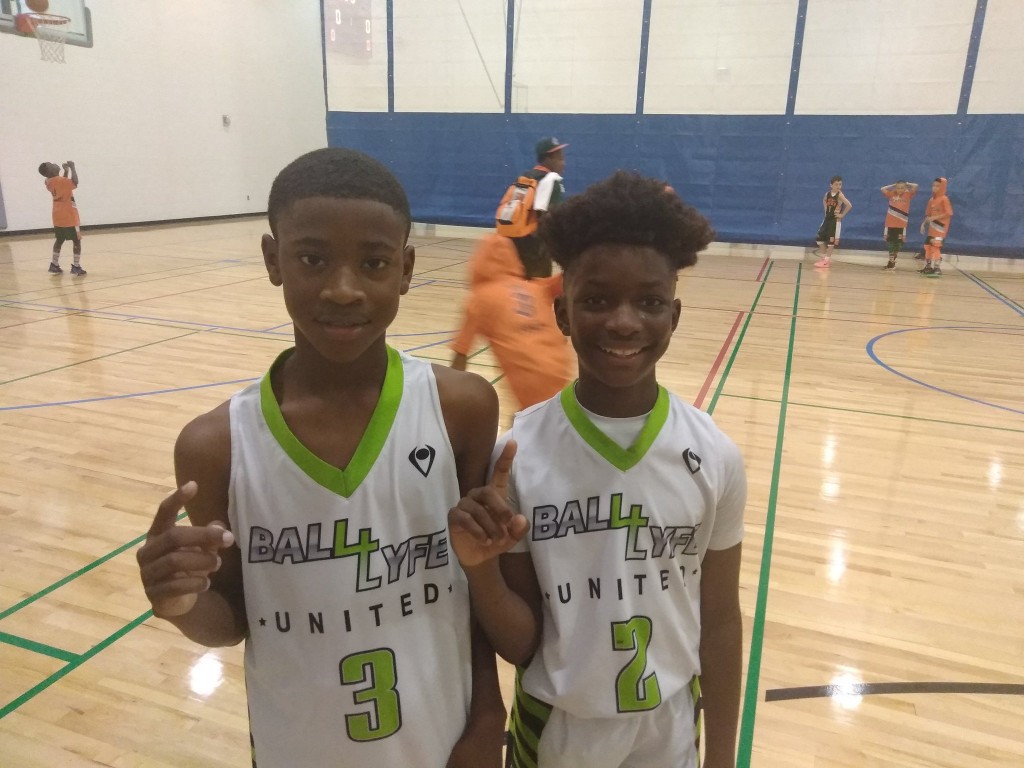 Day 2 started with a bang here at the US Amateur Nationals as some familiar teams walked away with early morning victories. Zayden Walker and Jordan Hudson lead Team Heat to another emphatic victory making them 2-0 so far through the tournaments early action. 
The Treasure Coast Titans dynamic duo of Christian and Christopher Maxon had a 41 point outbreak in their teams 2nd round game en route to a victory. 
Ball4Lyfe is a team to watch closely as they have one of the more dynamic playmakers here in guard Javian Jones. Whether it was scoring or assisting the Florida product was constantly involved in the action. Jones and Xavian Charles had 33 points in an overtime thriller against a scrappy Florida Blaze Team.
Florida Elite Southwest has a talented group of scorers, with one of them being 2019 forward Jovan Stolic. Much like some of his teammates, Stolic was a threat from the perimeter or in the paint. Several threes and easy points in transition gave him a game-high 17 points in a win over the Georgia Phenoms. 
The most memorable player from today's action was 2021 guard Archie Bolton. 14 points in a win for the Florida Elite Splash was enough to raise eyebrows as he weaved in and out of defenders for a few highlight-worthy plays. Bolton distributed the ball as well, setting up a few teammates that knew how to knock down open shots. Overall, Bolton play was one that could carry his team to some more close victories throughout the remaining games here in Florida.
I was looking for the big man on campus and I found him in E1T1 Hoopsters forward Terrance Drain. If there was a play to be made in the paint then Drain was soon to be involved in the action. Even at a young age, it looks like Drain understands positioning and just how to use his body to enforce his will. When the opposing team made a run it was Drain that had the sense of urgency enough to grab a key rebound, block or shot, or finish a tough layup in traffic. If tonight was any indication of what to come the E1T1 Hoopsters will be a tough matchup for anyone.