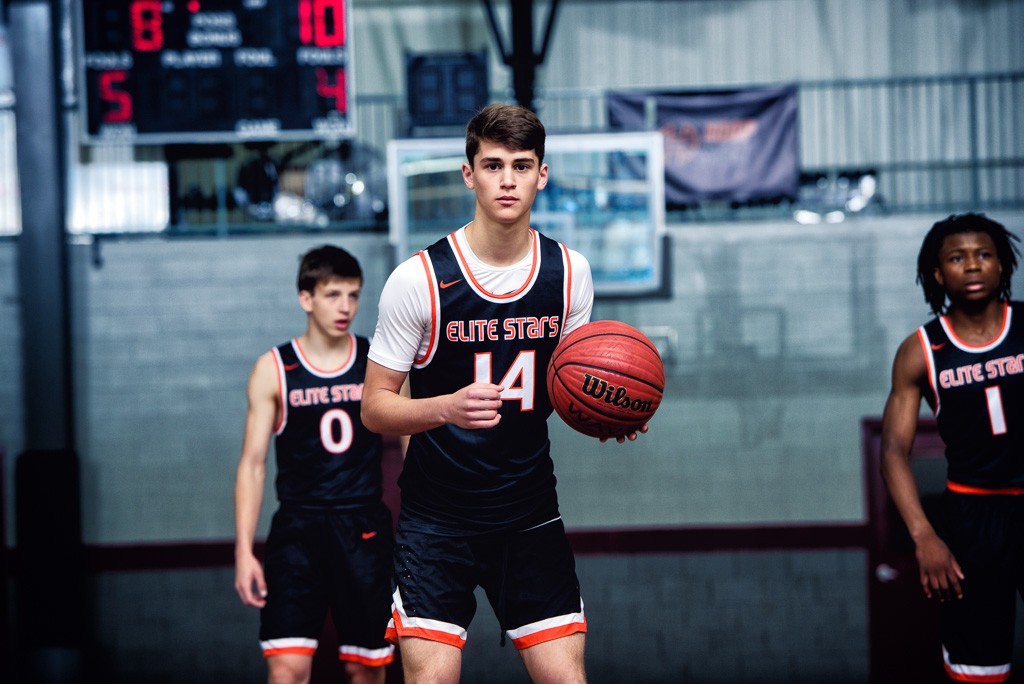 With bracket play unfolding throughout the day, the action at the Bob Gibbons Tournament of Champions turned up a notch on Saturday.
Here are the top storylines from the loaded day of action…
HELLO, MY NAME IS…
The Georgia Kings put together a nice weekend at the Atlanta Jam a few weeks ago and the same can be said thus far for them here at Gibbons. One of the main reasons why has been because of the play of 2020 combo guard Matavious Burton.
Burton, who is playing up an age group, looked right at home with the 17U squad. The 6-foot-2 guard out of Lafayette (AL) is slithery and crafty with his game. He carved up opposing defenses during the morning session of games, as he scored for himself and also showed the ability to create for others.
Nestled away on the Alabama-Georgia line, Burton isn't known in hoop circles quite yet. We haven't released our initial rankings for the 2020 class in Alabama, but it's safe to say Burton will find his name on the list. Add him to your sleeper list heading into the summer.
BUCKETS, BUCKETS & MORE BUCKETS
There were no shortage of impressive performances on Saturday – and that is an understatement. Three talented guards had big outings throughout the afternoon that led their respective teams to wins.
Tommy Murr, Nike Elite Stars, 2020: Murr (pictured above) started off the day with an impressive 38-point performance that got the gym buzzing. A scrawny and unsuspecting guard, the sophomore is a wizard with the ball in his hands. He handles it extremely well and has no problem creating shots for himself. In fact, Murr led the country in scoring during the high school season with 40 points per game. After his big performance and an impressive outing against Game Elite, Murr was the talk of the day at Suwanee Sports Academy. He averaged over 24 points per game in 4 games of action this weekend. 
Elias King, Georgia Stars, 2019: Just after Murr and the Nike Elite Stars finished their game, the Georgia Stars pulled out a dramatic win behind a big performance from recent Xavier commit Elias King. The 6-foot-6 wing rolled in 37 points in a comeback overtime win to lift his team to a victory. King essentially put his team on his back and said that they were not going to lose. There's a lot of upside and talent that comes with the future Musketeer, and he's a guy Xavier fans should be excited about in the future.
Brody Peebles, Pro One Select Navy, 2021: It was just another day at the office for Peebles, who has become known for his high-scoring affairs throughout the year. Saturday afternoon was no different, as he scored 41 points in a win for Pro One. Missing a handful of players this weekend, Peebles took control and capped off his weekend with another impressive performance.
KENTUCKY BOYS SHOW PROMISE ON SATURDAY
We have a handful of Kentucky-based programs in the Peach State this weekend and many have fared well in the past here at #Gibbons. Nothing is different this year, as the Louisville Magic are one of the favorites to win in the 16U bracket.
From top to bottom the Magic have a talented team. However, the most intriguing prospect on the team is 2020 Gallipolis (OH) power forward Zach Loveday. At 6-foot-10, the big man is skilled and has a great set of hands. He has the ability to stretch the floor out to the three-point line, too. It's easy to see why a variety of Big East and Big 10 schools are already knocking down Loveday's door.
Despite missing Dontaie Allen this weekend due to injury, the M.A.T.T.S Mustangs have performed well throughout the weekend. The void has also allowed a couple of other prospects to step into the limelight.
One of those guys is 2019 Winchester (KY) George Rogers Clark High School point guard Jordan Graham. The 6-foot-2 guard is a fantastic bully guard, as he uses his strength and size to overpower opposing guards on his way to the rim. He already holds an offer from Tennessee Tech and that seems to be right on. With his toughness and ability to get to the basket, Graham is a guy low and mid-major schools will want to see in July.
2019 combo guard J.J. Kalakon, Graham's backcourt mate, has also put together a quality weekend. At 6-foot-4, Kalakon brings versatility and size to the perimeter. He is versatile and can play multiple positions, too. The junior is as consistent as they come with his production. Morehead State, Southeast Missouri State, and Robert Morris have all extended scholarship offers.
OTHER TOP DOGS
Anthony Edwards, Atlanta Xpress, 2020: Edwards' name has been buzzing since his impressive showing during the April evaluation periods. It's easy to see what all the fuss has been about, too. The physical, 6-foot-3 guard has proven himself as one of the best pure scorers at Gibbons. He can score from behind the arc, but he is one of the best finishers at the rim in the entire event. Edwards put together an array of highlights above the rim throughout the day. He will be one of the most popular 2020 prospects in the South this summer.
Julius Dixon, EAB, 2019: Dixon has been as consistent as they come so far this travel season. He used the live periods to take off as a prospect and nothing has changed this weekend. The 6-foot-7 forward has been a difference-maker for EAB with his versatility and skill-set. He's a guy that should be buzzing heading into the summer.
Jordan Meka, Georgia Stars, 2020: Meka is another difference-maker at the 16U level. The 6-foot-8 big man is quick off his feet and is an elite shot-blocker. Meka was an important rim protector in the Stars' victory over a scrappy AC Georgia team on Saturday night. With a world of potential and upside, the big man is one to keep an eye on in the 2020 class.
Xavier Ayres, AC Georgia, 2020: There weren't many guys that could match Ayres' intensity and toughness on Saturday. The stalky, 6-foot-2 guard was nearly impossible to keep out of the lane. He picked defenses apart with his ability to get to the rim, and, with his strength and finishing ability, he was one of the best scorers at the rim. He's a nice North Carolina name to circle for future reference.