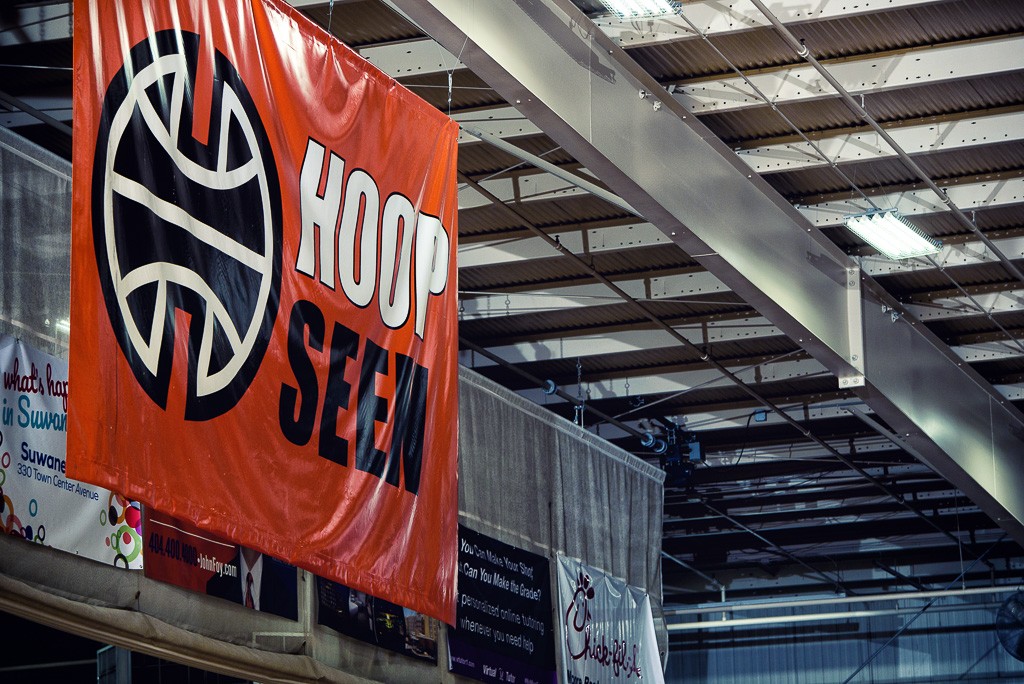 Georgia Cup IV Championship stories 
SUWANEE, GA - We've crowned champions for the last time during the regular season of the Georgia Cup. Catch up on all of the action from Championship Sunday. 
10 AND UNDER: TRU Elite 30, Atlanta Blue Chips 22
TRU Elite beat Atlanta BlueChips 30-22 to win the 10 and under division of the Georgia Cup IV tournament on Sunday. 
Roman Avery scored 11 points with his points coming off drives to the basket and added a three pointer as well. King Jones also added 8 points and had success attacking the basket. TRU Elite played phenomenal defense early on, preventing the Atlanta BlueChips from scoring a point in the first quarter which played a crucial role in the victory. 
Max Patterson led the Atlanta BlueChips with 10 points with most his points coming from inside and free throw attempts. Jayden Gilbert also added 5 points and was the team's defense anchor, playing tough and physical throughout the game. - Chase Crawford 
11 AND UNDER: Ball4Lyfe 49, TNBC 22
Ball4Lyfe wins the 11u GACupIV Championship 49-22. TNBC got off to a quick start scoring the first basket out the gate. However, after that, Ball4Lyfe went on a tangent and never looked back. 
It started and ended with one thing. That half court press. Ball4Lyfe's half court press is a nightmare for opposing teams. Ball4Lyfe size and quickness made it even more potent and led to many fast break lay ups. 
Ball4Lyfe's Xavian Charles and Joshua Jacas were the top scorers getting 16 and 11 points. Charles played exceptional and even saw a little bit of a box-in-1 that was short lived. 
TNBC did have some nice moments. They're point guard Trece had a couple of really nice drives and finishes, splitting the defense, and hitting tough floaters.
Ball4Lyfe had a very impressive and dominant performance here at the GACupIV not
having a game within 20 points. - Cameron Neysmith
12 AND UNDER: J3 Celtics 42, Warner Robins All-Stars 27 
The J3 Celtics came out strong early in the game and didn't look back as they marched on and won the gold of the Georgia Cup IV championship. 
JaQorian Wiggles led the way with 10 points and Chase James scored nine while Xavier Leonard added eight in the victory. Tyrek Woods (6), Mason Lewis (5) and Ryan Moore (4) also contributed in the win. 
Capping off a great weekend of work for the Warner Robins All-Stars, the team had balance throughout the game in the scoring department. Amare Johnson and Cam Perkins each scored six points. Cam Flowers, Khalil Green and Sed Dotson each scored four points. - Justin Young
13 AND UNDER: NSE 54, Team Promise Elite 43 
NSE beat Team Promise Elite 54-43 to win the 13 and under division of the Georgia Cup IV tournament on Sunday. 
London Williams scored 13 points and displayed great post work for his age in addition to dominating the boards. Davion Jackson also scored 13 points primarily off of three-pointers in addition to a solid drive to the basket. Down early, Team NSE went on a big run in the third quarter and their defense held strong holding Promise Elite to only two field goals in the quarter. This run played a critical role in turning the game around in their favor. 
Caleb Down led Promise Elite with 17 points from a mix of three pointers and drives to the basket. Jonathan Taylor also contributed 15 points from several drives and two made three pointers. - Chase Crawford
14 AND UNDER: Eightball 49, Reach Higher King 47 
Of course, this one would come down to the final play of the game. Reach Higher Kings had a chance to win it at the buzzer on a baseline out of bounds play with 0.9 seconds left to play but the shot rimmed out. Eightball claimed the gold in the back and forth battle. 
Sedrick O'Neal went off for Eightball to the tune of 26 points in the championship game, capping off a monster weekend of work for the forward. Tay Dean added seven while Mekhi McGinist scored six. TJ Meyers scored five. 
Hunter Rocker, Gil Matondo, Avi Harista and Andrew Klacynski each scored eight points for Reach Higher Kings. It was a balanced effort for the RHK all weekend. - Justin Young 
15 AND UNDER: Atlanta TapOut Black 47, Team Forrest 33
Atlanta TapOut (Black) beat Team Forrest 47-33 to win the 15 and under division of the Georgia Cup IV tournament on Sunday. 
Devin McGlockten scored 18 points with his points coming from inside the paint and displayed tremendous post work and an ability to move without the ball throughout the game. Jusaun Holt also added 10 points and attacked the basket on numerous occasions. Atlanta TapOut had a strong offensive showing and demonstrated an ability to move the ball around ultimately leading to their victory. 
Ryan Mutombo led Team Forrest with 10 points with most his points coming from inside the paint and used his length to dominate the boards. Marvin Redmon also contributed 8 points coming from multiple drives to the basket. - Chase Crawford
16 AND UNDER: Atlanta Astros 58, Team Attack Black 52 
In a back and forth battle with talent on both sides of the ball, the 16 and under championship game was going to come down to winning the little things. The Atlanta Astros did just that, flaming the victory over Team Attack Black. 
The Astros crashed the boards and made their mark early in the game with stingy defense and limited Team Attack Black to few second-chance opportunities. They held the lead throughout the contest and withstood several Team Attack Black runs. 
The Astros were paced by Tyriq Brown, who was in a nice zone offensively throughout the game. He finished with 21 points in the win. His physical style of play opened up the floor for perimeter jumpers, which he converted. 
Desmond Waddell, Chris Martin and Miles James for 25 points. 
Varun Danak finished with 17 points while  Franklin Champion had 15 and Clifton Baskerville finished with 10 points.  - Justin Young 
17 AND UNDER: New Level United Gold 52, Greater Northeast GA Warriors 40 
Next Level United Gold played a systematic style of ball all weekend and just worked their way to the championship game and claimed a 52-40 win over a determined Greater Northeast GA Warriors squad. 
NLU was led by Brian Gonzalo's 16 points. Niko Broadway scored 14 points while Colin Khal scored nine in the win.
Greater Northeast GA Warriors was paced by Elijah Robinson's 10 points, Rex McCord scored eight and AJ James pumped eight, too. - Justin Young