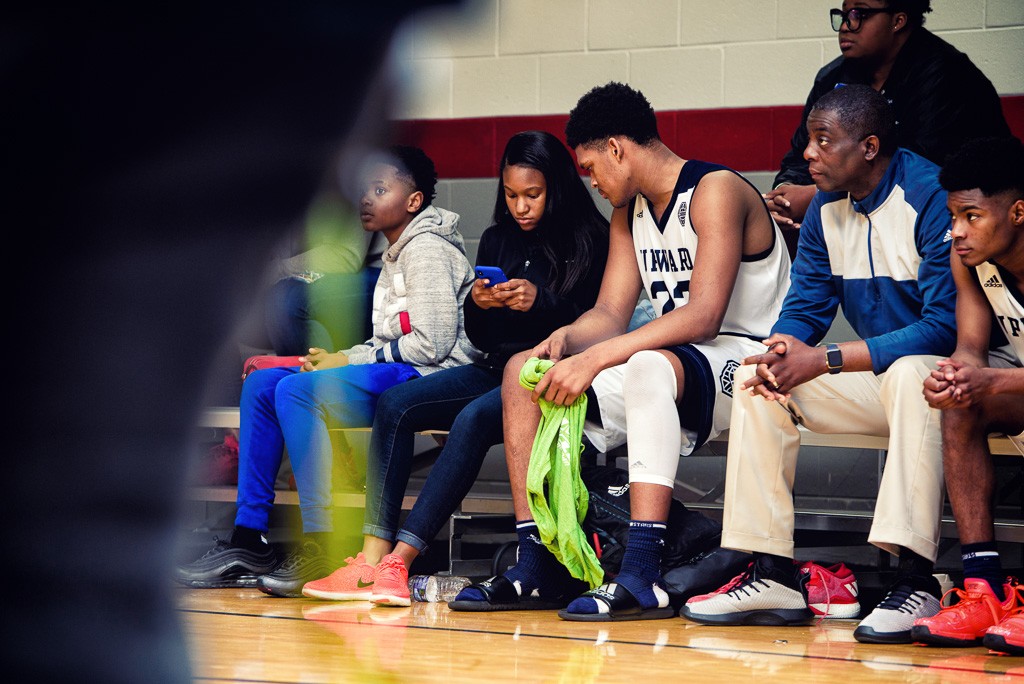 SUWANEE, GA - The final day of action at the HoopSeen Tip-Off was filled with star power and big games. Here is a look at some of our staff's takeaways from the action. 
Hannibal shines with physicality 
After watching the Carolina Wolves play in Sunday's session it's apparent that whichever college lands the 2019 point guard Trae Hannibal is getting one of the more physically proven guards in the South. 
Opposing guards couldn't deal with his strength and athleticism as he would even post up smaller guys. His leaping ability is also off the charts, which means he has a chance at being a super elite finisher at the next level. 
As it stands he has offers from a variety of Division I schools including Oklahoma State, Coastal Carolina, Western Carolina, Stetson, South Carolina State, College of Charleston, and others. - Cameron Neysmith 
Ja'Queze Kirby has arrived
The Jeff Davis forward spent this while season getting ridiculous stat lines in his sophomore seasons.  What we didn't get to see behind the box score was the hard work he's put into his perimeter development. The Upward Stars forward hasn't let his polished skill set take away from his aggressiveness on the glass or defensive end.  Surges like this will make him catch the attention of more coaches this summer. Kirby is one of Georgia's top prospects in the 2020 class. - Tai Young 
Sleeper Team: 16U Georgia Impact
There were a few 2020 players I got to see on Sunday that caught my eye. Quite a few of them belonged to Georgia Impact's 16U squad. LayPonius Davis is 6'5 and uses his length tk his advantage. I watched him drop in a few very nice buckets around the rim. Dyshae Taylor and Neshaun Stewart play the guard spots for Georgia Impact. Stewart is small, quick, and able to slash his way to the rim for some nice finishes. Taylor had a ton of assists, setting his teammates up for easy buckets. Jeqhuan Carter is another big body in the paint. He's not as y'all as Davis, but his strength goes unmatched oftentimes. He can finish around the rim as well and has a pretty solid handle for a big guy. As their chemistry continues to develop, I wouldn't be surprised if Georgia Impact takes some teams by surprise. - Bre Singleton 
Team Loaded 16u impressed
Guard Myles Tate was one of the better offensive players in today's session.Has a great shooting stroke and range, but isn't just a shooter. He has a mature poised game which helps him pick his spots and increase his efficiency. I expect colleges in the southeast to keep an eye on him this summer.
I was impressed with Josh Beadle in his ability he displayed today. Already tough to defend being a lefty, his ability to shoot and get in the paint really turns him into a dangerous perimeter threat. With a lot of time to grow and mature, there is a lot of promise and upside for the South Carolina native. - Cameron Neysmith