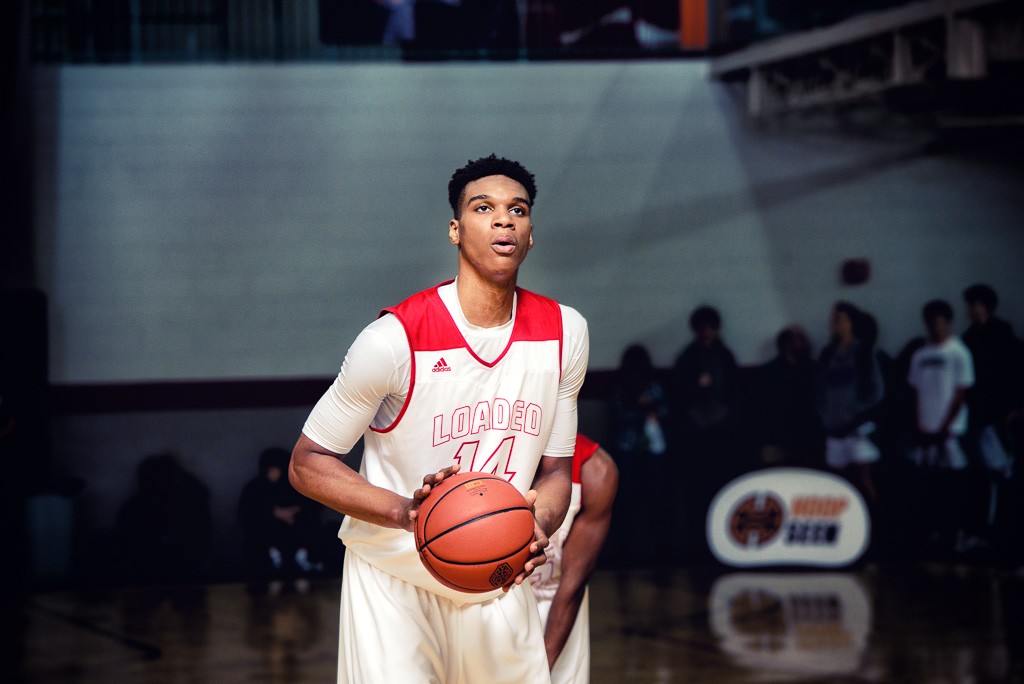 SUWANEE, GA - The final day of action at the HoopSeen Tip-Off was filled with star power and big games. Here is a look at some of our staff's takeaways from the action. 
Living up to the hype 
Team Loaded NC vs Upward Stars lived up to everything it was supposed to be. High-level players performing at their best abilities. While Isaiah Todd deservingly gets a majority of the publicity for Team Loaded there's another player on that team that I think has insane potential whose name is Jaelyn Withers. 
Having by far the best dunk of the tournament against Team Loaded NC, the 6-foot-8 wing forward just oozes with talent and has a plethora of different tools in his arsenal. He's extremely long which allows him to be extremely disruptive and potential to be an elite defender. He also uses his length on the offensive side to climb defenders and finish at or above the rim. 
Bound to get a more consistent jumper he has the tools to be elite at the next level and to be used in a variety of ways. Withers has yet to see his full potential and it will be exciting to see him grow. - Cameron Neysmith 
Isaiah Todd shines without scoring
If you follow travel and high school basketball, you know the name Isaiah Todd. He's the No. 1 player in the class of 2020, according to some publications. The 6-foot-9 forward from Richmond is a sharp-shooting pick and pop forward. Our photographer Ty Freeman said in passing today the Todd reminded him of Josh Smith. That's not a bad call.
Like Smith, Todd made his impact today against the Upward Stars on the defensive end of the floor. The class of 2020 forward had some huge blocks down the stretch for his club and helped them secure a 59-57 win. The game was just terrific and his plays down the stretch were huge. 
Stars find a way to make a difference, whether it is on the glass, in the scoring column or in this case on the defensive end of the floor. 
Christian Brown has another level to reach
In the highly touted match-up of Upward Stars Vs Team Loaded NC, Christian Brown showed that he takes quality match-ups very seriously.  His ability to put pressure on a defense is uncanny as he is a legit threat to score on all three levels. He lists offers from Virginia Tech, UNLV, LSU, Kansas, Florida and Clemson among others. His most recent offer coming from Stanford. New Georgia head coach Tom Crean has already made a push for the South Carolina stud. - Tai Young
Rakim Thompson is the real deal
The 16U East Cobb Playmakers point guard Rakim Thompson simply knows how to put the ball in the basket. I got to watch him play on Saturday, and his performance on Sunday proved him to be no fluke. Thompson is small but his athleticism and quickness gives him an edge over many. He's got a nice handle and can definitely knock down the outside shot. I saw him put up 25 points in a game versus North GA Elite where he rarely left the floor. The Kell High School player has a ton of potential and I'm excited to see how he develops heading into the summer. - Bre Singleton