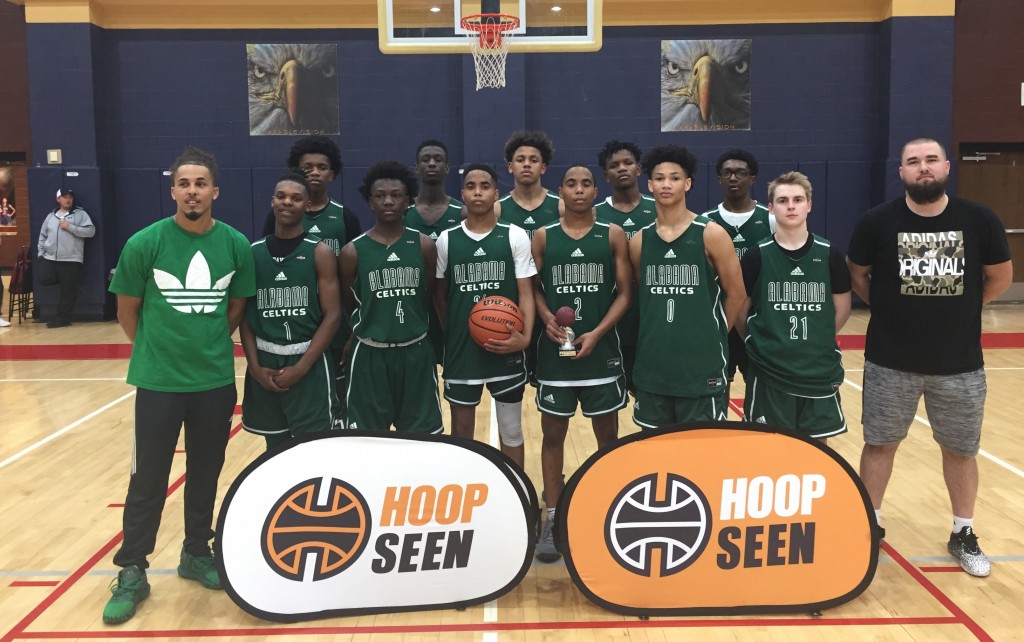 17U Championship: Pro One Select Navy 78, Alabama Celtics 64
Two of the top teams in the 17U age group met in the championship game Saturday night, as both Pro One Select Navy and the Alabama Celtics breezed through the competition with an undefeated record. Pro One ended up bringing home the championship with a 78-64 win.
Both teams played an upbeat, fast style throughout the weekend. Nathan Moore capped off an impressive opening weekend with a game-high 19 points to lead Pro One to the victory. Rondell Cole pitched in 12 and Chandler Leopard added eight points.
Eddie Smith also had an impressive weekend for the Celtics. He finished with a team-high 18 points, along with 16 points from Anthony Brown. Lior Berman also added seven points.
16U Championship: Alabama Celtics 84, North Alabama Flames 66
The 16U bracket was extremely competitive this weekend at the Gulf States Cup, and, in the end, the Alabama Celtics emerged victorious. The Birmingham-based program rolled to a 84-66 win over the North Alabama Flames.
The Celtics used a total team effort in the victory. Every player on their roster scored during the contest. Zane Nelson led the attack with 19 points. Sedrick Pettway and Corey Boston pitched in 11 and 10 points, respectively.
The North Alabama Flames were very impressive in their first HoopSeen event. Austin Harvell and Tommy Murr led the way with 18 points each in the loss, while Keenan Hambrick added eight points.