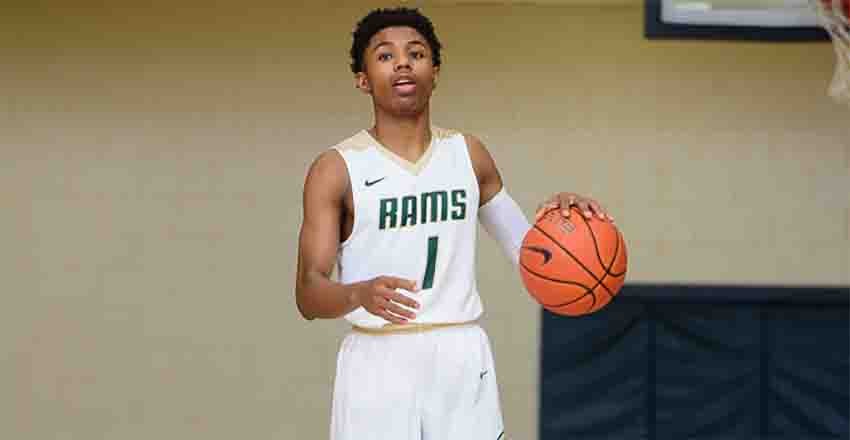 Buford's brand new gym will be packed with basketball fans on this March Saturday to see four of the top teams in the state of Georgia for the AAAAAAA semifinals. We take a look at both match-ups. 
Norcross vs Newton, 4 p.m.
The class AAAAAAA Final Four is fantastic and if we thought the quarterfinals were awesome, just wait until today. Norcross emphatically beat McEachern by 20 points and threw all the haymakers to get to this place. Newton did the same thing with Wheeler. Both teams are riding high and sitting up confidently going into this match-up. Both teams have been on this stage before and both teams will most certainly be prepared. Norcross had a superstar's game from sophomore Brandon Boston on Wednesday while Kyle Sturdivant, JoJo Toppin, Dalvin White and Issa Muhammad all shined on the defensive end. Newton, much like McEachern, boasts a superstar in Ashton Hagans but a supporting cast of Tre Clark, Dre Butler, Armani Harris and others are just tough guys. So, here we are. The road to the title game in Georgia's biggest classification is paved with royal type of rumbles. Buford's gorgeous palace with be packed with the who's who of hoop heads. This game has a chance to be very special. 
The Final Four is here! Who do you think wins this Class AAAAAAA match-up?

— HoopSeen Georgia (@HoopSeenGA) March 1, 2018
Grayson vs Meadowcreek, 8 p.m.  
The two Gwinnett County teams have played great all season and the two teams have earned their way to this place in the bracket. The pairing brings two different styles to the table. Grayson boasts one of the best guard squads in the Peach State. Travis Andreson is having a dazzling all-state season while Nick Edwards has been one of the best unsung players in AAAAAAA this season. The supporting cast has been awesome this year. Senior big man Terence Porter, Jr. had a double-double against Pebblebrook. On the flip side, Meadowcreek is a slow-ya-down, grind-ya-out defensive squad with bookends of Amari Kelly and Cory Hightower down low. Junior wing Jamir Chaplin is the team's go-to guy on offense and freshman Kendrick Green has come on strong in the second half of the year. Like the 4 p.m. game, this one should be a game that gets decided deep into the fourth quarter. 
The Final Four is here! Who do you think wins this Class AAAAAAA match-up?

— HoopSeen Georgia (@HoopSeenGA) March 1, 2018