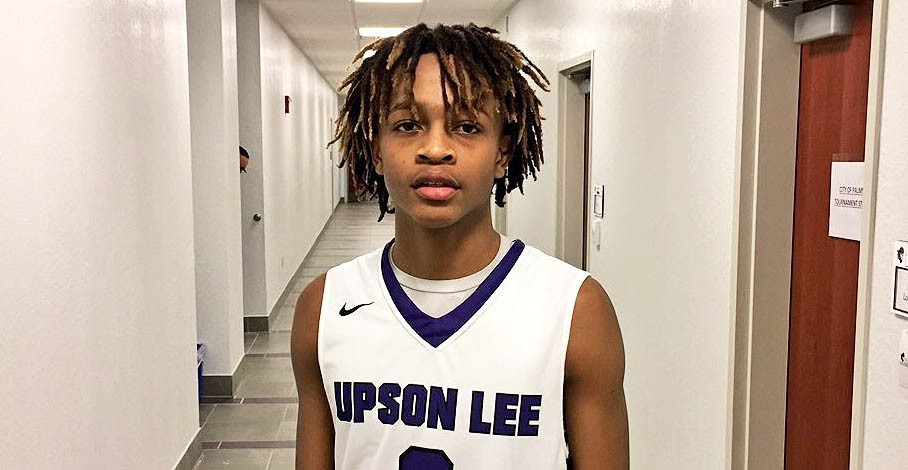 There were a lot of things to like on Wednesday at the City of Palms. Here are the quick hitters from the action.
I like the way Isaac Okoro plays defense. The 5-star wing from McEachern (GA) will win games with his play on the defensive end of the floor He's unafraid of a challenge. 
I like what Furman has coming to Greenville as a day-one starter in Corbin (KY) point guard Andrew Taylor. He 36 points (10-15 FG, 15-17 FT) 13 rebounds, seven assists and three steals in a 78-76 win over Mars Area (PA). Taylor was MVP of our 2017 Bob Gibbons Tournament of Champions this summer with Louisville Magic. Furman got it done early and he could be the most important piece of Bob Richey's program moving forward. 
I liked everything Mater Dei big man Michael Wang did in their game against the University School. He scored 28 points (12-15 FG, 3-5 3pt) in 38 minutes of play. Penn signed a battle-tested big man in the California power forward. 
Future SG Notre Dame Robby Carmody scored 30 points (13-22 FG, 3-7 3pt), and grabbed seven rebounds in his team's loss to Taylor's crew. Mike Brey and his staff know the type of player that excels in their system and Carmody should be the next talented guard in the Irish lineup.  
I liked Upson Lee big man Travon Walker's overall tough guy role for Upson Lee (GA). The 4-star defensive tackle scored 16 points (only missed one shot) and grabbed 11 rebounds in his team's win. 
I liked the winning plays Upson Lee (GA) 2019 PG Zyrice Scott (pictured above)makes. He has been around winning teams his entire high school playing career. He helped Upson Lee win a state championship last year and has starter for 43 straight wins. He hit three three-pointers and scored 19 points and handed out six assists. Scott does a great job of playing with speed all the whittle playing under control.  
I like the way Oak Ridge (FL) SG Antwann Jones came off the bench and scored 14 points in 17 minutes. He's a no-nonsense tough guy that can change the game with his aggressive style of play. The future Texas A&M player helped his squad advance to the event semi-finals with their win over John Marshall (VA). 
I like future West Virginia PG Jordan McCabe's swagger. He plays with a level of entertainment that should go over well in Morgantown. He's a scorer, an entertaining passer and a crafty ball-handler. 

I like what 2020 stud Isaiah Todd is now and what the John Marshall (VA) forward will be. He's a 6-foot-11 forward that can knock down three-pointers. Oh, and some have him No. 1 overall in 2020. A lot to like over the next three years.