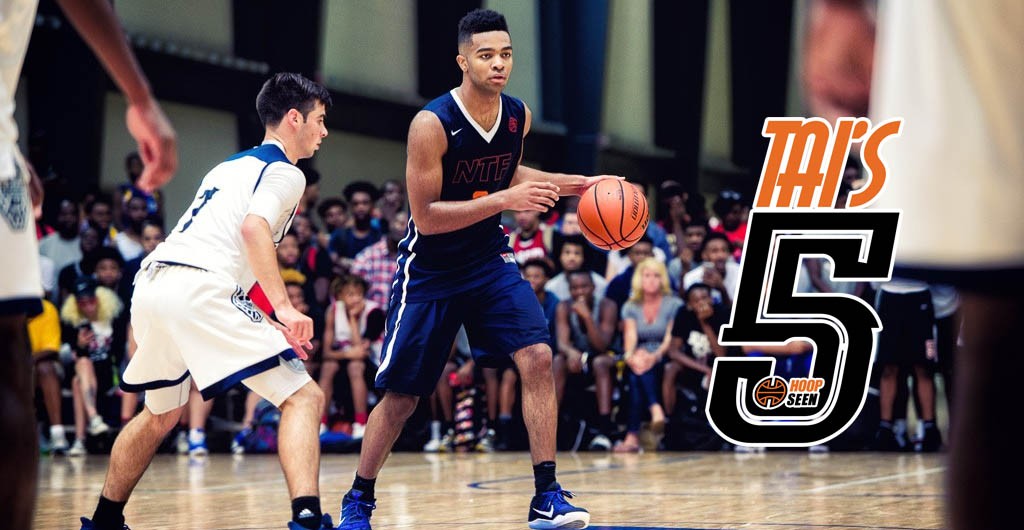 NORCROSS, GA -
Landers Nolley just gets to his spots on the court and allows that patented jumper to do the rest. You can't keep him from getting where he wants to go and once he's there he's not going to miss very often. Sporting the Virginia Tech t-shirt in the layup line should've been an indicator of what was to come. The ACC bound guard hit turn-around jumpers from both shoulders, dribble pull-up 3s, and euro stepped his way to 31 point.
I'm sure that Georgia head coach Mark Fox left the gym smiling ear to watch yesterday after watching Newton guard Ashton Hagans get a triple-double. Ashton is ready for whatever the defense throws at him because he has a counter for whatever their game plan is. When people say a great player makes you "pick your poision" then Ashton is on the short list of players that provide the proper dosage. What's most impressive is that within the first few minutes of the game he dove on the floor for a loose ball with a recklessness of a unsigned senior still looking for a scholarship.
Kyle Sturdivant is one of my favorite PGs to watch regardless of the location. A true throwback guard that would make even the harshest basketball critic sit back and observe him orchestrate the offense. I would be wrong to say he never makes a mistake because we all do, but ask yourself when was the last time he made you question his judgement. He has the job of keeping 4 college level players involved in the game and I still haven't seen him show bad body language while doing so. Cool, calm and collected are just a few words to describe the Norcross junior. 
Jaylyn Clark is an unsigned senior that should have very well played himself into a scholarship at the Hawks Naismith Classic. The Greenforest guard carried himself like he knew he was the best player on the court and he set out to justify that thought. He scored on all three levels without forcing the action to come to him. Jaylyn has the ability to go on one man runs and turn the tide defensively with some great ball pressure. He strikes me as one of those guys that would be tough to take out of the game even as a college freshman.
If you haven't sat courtside to watch Holy Spirit Prep guard Anthony Edwards then I would advise you to do so at your earliest convenience. Only then will you fully appreciate how someone that big can manuever on the court as well as he does. He's easily one of the best in his class with his the mix of having size, skill, and athleticism. Anthony could go the length of the court in 4 bounces on one possession and weave through a double team on the next. He is a special, program-changing type of talent.