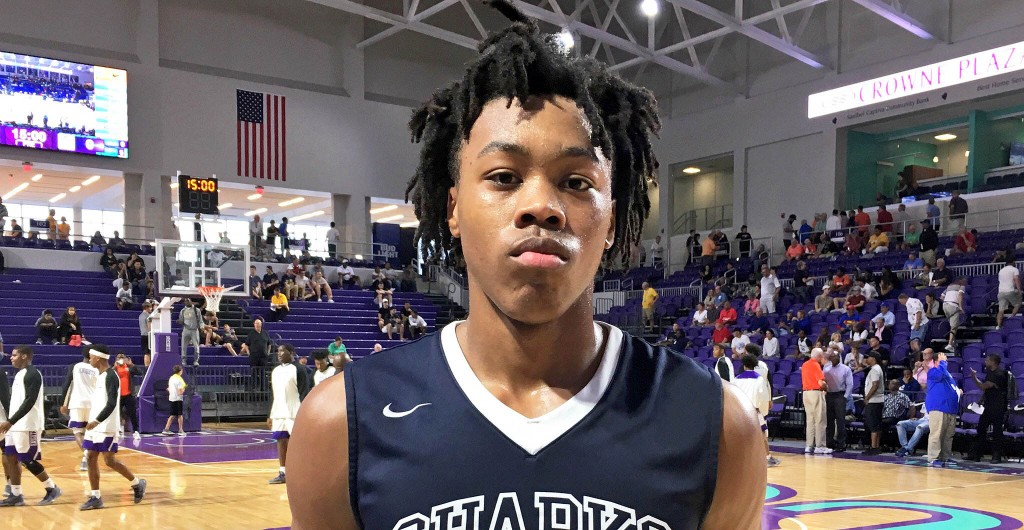 FORT MYERS, FL - Three years ago, Ben Simmons came to the City of Palms with his ultra-talented Montverde team and ran the table. Everyone in prep hoops knew Simmons was the best amateur player in the United States. Simmons played with that kind of confidence. 
Fast forward to modern day and another long and lanky versatile forward took to the floor at the City of Palms and wowed the crowd with his do-everything ability. But not everyone knows Scottie Barnes's name. Not everyone. And at least not yet. They will soon enough. 
The class of 2020 forward is already a five-star prospect by some services and we've certainly covered him over the years. Barnes isn't just some up-and-comer. But understand this - a year from now, he may be the best amateur prospect in America regardless of class.
Paired against Mater Dei, Barnes went to work on Wednesday here in Fort Myers. Barnes finished with 29 points (9-17 FGT, 2-2 3pt, 9-14 FT), 10 rebounds, five assists and three steals in the double overtime win. His performance was Simmons-esque. 
Talk to Barnes about his development he'll say words like "intensity" and "outwork" and "focus" and "push" and "fight". 
Talk to those that work with him on a daily basis and you'll hear phrases like "alpha dog" and "wants to get better" and "the best competitor". 
We saw that against Mater Dei. He took over the game and made plays all over the court. Barnes said his production came when he pushed the gas pedal hard to the floor.  
"Just pick up that intensity on defense and just keep working hard and outwork the opponents and not let anyone work harder than us," Barnes said. 
Playing alongside No. 1 2019 player Vernon Carey, Jr. certainly helps with Barnes's development. 
"Playing with him, first of all, get me better. He opens up the floor because the defense focuses on him. So, that gets me opportunities to make things easier," Barnes said. 
Carey said they art just now finding their stride. 
"Ever since we played together at USA Basketball, we've been playing really well together and it has carried over to the high school season," Carey said. "We just build our chemistry and play off of each other." 
A year from now, Barnes could be the most versatile player in the country, just like Simmons was. But patience with his skill set and developing his game from being just an athlete will have to take place. 
But the way things are progressing, he's trending in that direction. A championship like Simmons won here in Fort Myers certainly wouldn't hurt either.