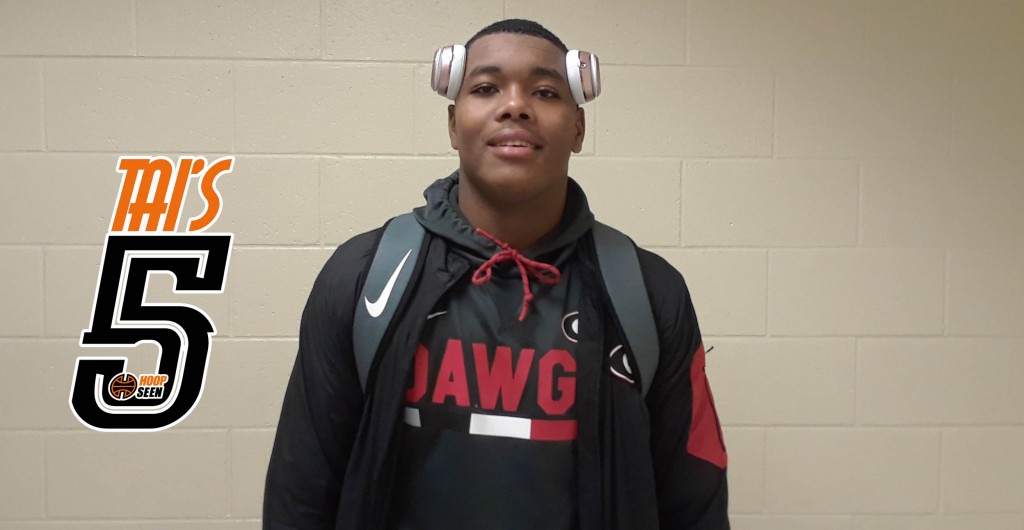 ACWORTH, GA - The action tipped off on Wednesday at the Lake City Classic and Tai Young was there from start to finish. Here are his top five performers from the action. 
Travon Walker (pictured above) could do no wrong for Upson Lee at the Lake City Classic. The 2019 big man posted a double-double with 17 points and 20 rebounds. He gave constant effort throughout the entire game and got his hands on as many rebounds as possible. If it weren't for his HM offers is football, he would certainly have a host of offers from Division 1 programs. 
Unsigned senior guard Tre Gomillion is as tough as they come and he's on a mission to show it. He rebounds at a high rate and is capable of guarding different positions given his size and mentality. He's a workhorse of a guard as he finds ways to fill up the box score and lead his team to wins. He finished with the double-double with 15 points, 12 rebounds, and 6 assists. 
2020 guard Dwon Odom continues to evolve as a player which is a great thing for coaches and fans...not so much for opponents. The PG from St Francis is clicking on all cylinders hitting shots from the perimeter and setting the dinner table for his teammates to eat. He's playing like the game is moving in slow motion and if that continues he will rack up plenty of accolades over the next few years.
The defensive activity of Tye Fagan was what caught my eye the most at the Lake City Classic. The Upson Lee guard has an uncanny ability to be one step ahead of the offense which allows him to disrupt a lot of the other team's sets. His activity and instincts allowed him to get several reflections and steals that led to points on the other end for himself and others. His athleticism allows him to cut off driving lanes, get multiple opportunities on the glass while making him an ideal defender for multiple positions. The Upson Lee guard will bring his blue-collar mentality to Murfreesboro next season
Nelson Phillips has a chance to be really special for Georgia St as he continues to grow as a player. He strung together some amazing possessions with multiple 3s and some tough finishes through traffic. His potential is endless and when he cranks it up there aren't a lot of players better in this class. He plays like a quiet storm that is bound to wake some people up at the next level.