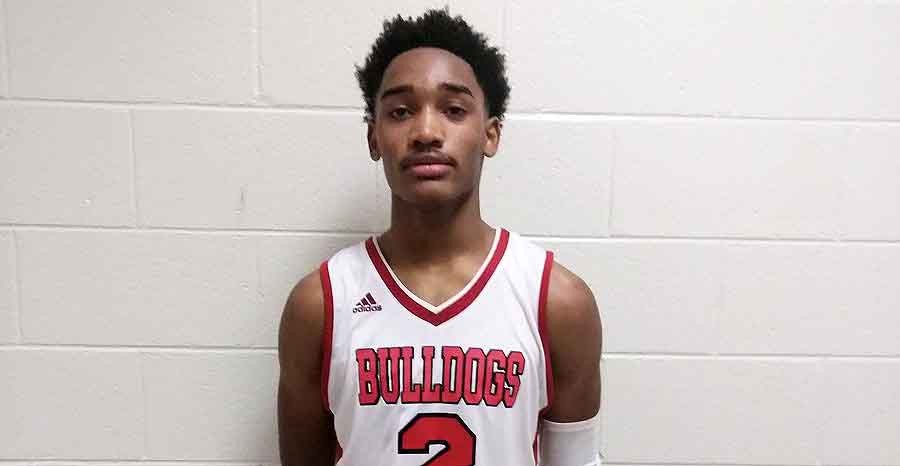 DACULA, GA — If there has been a theme to the 2017 Craig Sager Memorial Tournament it has been this - just wait until the final buzzer final sounds. 
The two best games of the day needed to go to the final possessions (and some) to crown victors. Morgan County and Discovery both finished the day with hard-fought wins at the inaugural event. 
MORGAN COUNTY MAGIC 
Morgan County claimed the Plaid Bracket championship of the Craig Sager Memorial Tournament on a late Tuesday night by leaning on the guys that got them there. The team's stellar guards helped the Bulldogs claim the hard-fought 57-54 win over Buford. 
Tyrin Lawrence was brilliant all game long and his go-ahead bucket with a minute a half to play helped hold off Buford's attempt to tie or win. Lawrence was all over the floor in the championship game. 

He scored 15 points, grabbed 10 rebounds, had four assists and was constantly making plays on the defensive end of the floor. He was brilliant all tournament long. Lawrence played the role of a top five shooting guard in the 2019 class here in Georgia. 
Morgan County also had a great game from Stevin Greene. The junior point guard scored 13 points and was equally pesky on the defensive end in the second half. He's a bouncy guard that plays bigger than his 5-foot-9 running back-like size. Greene got into the paint and grabbed some tough rebounds in the final eight minutes of action. 
Senior forward Anthony Cooper opened some eyes with his athletic play. The 6-foot-5 forward was actively involved in his team's win. His role for the Bulldogs is key this season. Junior guard Alec Woodard added 10 points in the win.
For Buford, Marcus Watson scored a game-high 23 points, including a couple of impressive three-pointers and athletic plays above the rim. He's the most physically imposing athlete we've seen in Georgia since Jaylen Brown. 
David Viti, a Georgia Southern signee, scored 12 points and grabbed seven rebounds. He did his best work as glass cleaner, a three-point threat and converted at the foul line. With Lipscomb bound point guard Alex Jones on the bench with an injury, Donnell Nixon had his strong moments. He knocked down a couple of threes and handed out seven assists. 
LESSONS LEARNED FROM THE DISCOVERY-DACULA GAME  
Discovery leaned on a little November magic to claim a 78-75 overtime win over Dacula on Tuesday night. Sophomore London Riley drilled a game-winning three-pointer in overtime as the buzzer sounded to win. 
"As soon as Leslie (Nkereuwem) got the rebound, I ran out and saw the defender pulled off of me. So, I just pulled up and hit it," Riley said. "This game felt like it was going to be a buzzer beater kind of game." 
Prophetic statement from the class of 2020 guard. 
Dacula's backcourt will be a headache for AAAAAA this season. Try finding a better guard trio than Arusha Hunter, Mekhail Bethea and Brendan Tucker. The trio scored a combined 58 points of the team's 78 points. All three are good for scoring 25 points on any given night. All three pose different issues in the backcourt. Hunter scores so well at the rim and can rebound. Bethea is a wizard with the ball and burn teams from three (he hit four in this game and finished with 32 points). Tucker's first step is as nasty as anyone in the state of Georgia. Foul trouble kept him on the bench for the majority of the game. He scored 18 points in roughly 12 minutes of play.
Discovery point guard Jaden Walker's pace is terrific. The 6-foot-3 guard was brilliant down the home stretch for the victors against Dacula and their vaunted backcourt. Walker finished with 14 points, five points and five assists in the win. The class of 2020 was unflappable in a terrific back-and-forth game. He made the right decisions and made huge plays when his team needed him. Walker is bound for a big breakout year with the Gwinnett County team. 
Kalu Ezikpe and Leslie Nkereuwem's length is a tough 1-2 punch in the middle for Discovery. The two combined for 30 points and 23 rebounds. Collectively, the Disco bigs will cause problems this season.