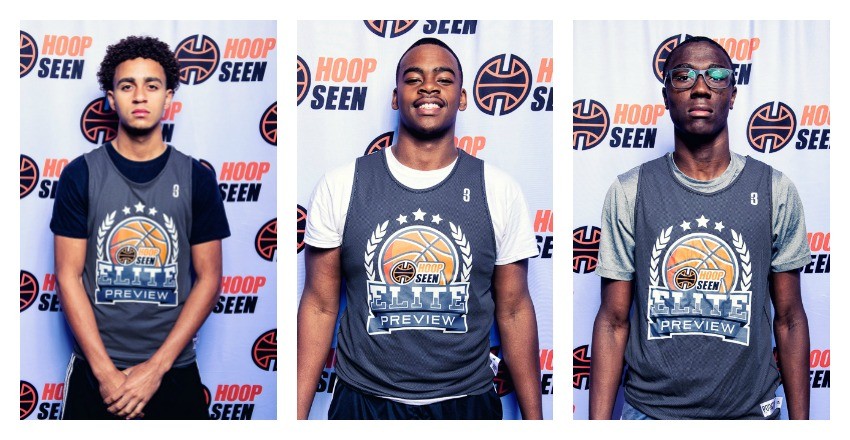 The 2017 Georgia Fall Preview is in the books and we begin our team-by-team evaluations from our loaded Saturday at Suwanee Sports Academy.
Mekhail Bethea, Dacula, 2019: Blessed with an Incredible burst of speed, Bethea could get to the rack with ease but also smart enough to know when to pull off the gas. He is very good when he is in attack mode. Bethea does a great job of playing in speed. He is a good three-point shooter and a good midrange shooter. Bethea was one of the top guards at the camp. 
Alex Daniels, Greater Atlanta Christian, 2020: The long shooting guard played hard and used his size well to be involved in plays. Further development of his basketball IQ will be important moving forward.  
Copeland Jackson, Whitewater, 2019: Jackson oozes with confidence each time he steps on the floor and it's shown in his shooting. The junior has no problem letting it fly from deep or with defenders all over him. He also can create space well enough to get himself open shots. - Garrett Tucker 
Leslie Nkereuwem, Discovery, 2019: The Discovery High School product has length for days and a motor to go with it. He is a nightmare on the defensive end of the floor with his length and shot-blocking ability, and he should be one of the toughest players to score on in the paint this season. Nkereuwem is starting to get it and should have a solid year.  - Garrett Tucker
Brady Ragland, Cookeville (TN), 2019: Super coachable. His entire game is founded upon max effort.
Sutton Smith, King's Ridge, 2021: The freshman played wise beyond his years with his pace. Smith understands the value of changing speeds as a guard and keeping the defense on its toes.  - Garrett Tucker
Roman Son, Therrell, 2019: He has quick hands that allowed him to guard the passing lanes and swipe a couple of steals in one-on-one situations. He has a good motor and was constantly looking to make a play. Son finished on a defender a couple of times in transition. 
Jefferson Stepp, South Forsyth, 2019: Always ready to shoot the corner three-ball, Stepp knew where he strength was. His energy level always put him in position to be ready to catch and shoot.
Savoy Traylor, Rockdale County, 2018: Despite being an undersized 4 man, Traylor battled throughout the day against length and size. He is valuable below the rim, where he understands angles and sealing his defender for scoring opportunities. He also was an efficient rebounder.  - Garrett Tucker