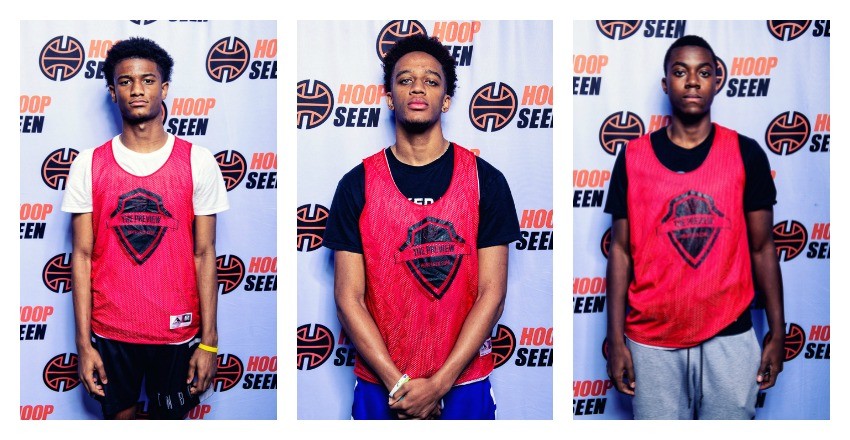 The 2017 Georgia Fall Preview is in the books and we begin our team-by-team evaluations from our loaded Saturday at Suwanee Sports Academy.
Nahiem Alleyne, Mountain View, 2019: A patient finisher around the rim, Alleyne is a nice option on the offensive end of the floor. He has a nice midrange pull-up game that he went to often.
Julian Baldwin, Etowah, 2018: The 6-foot-7 senior was one of the best upperclassmen big men in the camp. He has good footwork and patience around the cup. Baldwin has a nice touch in the paint. We were impressed with his leadership and communication. He scored very well in the paint.
Anthony Hardy, Lithia Springs, 2020: A jet quick guard, Hardy plays fast but under control. He's a scrappy guard with a terrific motor. He got loose balls and got to the rim very well. He's a good finisher with some wow factor to his game. He's a good shooter but could be better. If you are looking for a sleeper guard in the 2020 class in metro Atlanta, Hardy is a guy to watch. 
Myson Lowe, North Cobb, 2020: A high IQ player, Lowe played well at the point guard spot. He has great handles and vision. He can shoot it well off the bounce and has a nice smooth touch from three.
Elwood Moore, Lakeside, 2020: The 6-foot-1 guard is a tough competitor and a good teammate. He had a 12-point game in the camp and hit a couple of three-pointers.
Deande Rice, Henry County, 2018: It was a nice three-game span for the 6-foot-4 wing. He showed off a nice midrange touch with his left hand. Rice got to the rim with a nice ball fake. He's tough and a capable scorer.
Andrew Rogers, Collins Hill, 2018: A nice athletic defender, Rogers was attentive on D and active in the passing lanes. He hit an open three and played hard from start to finish.

Joshua Steele, Henry County, 2019: A nice point guard that is explosive off the dribble and he can hit the three-point shot. He shot the ball well and can get into the pain with the dribble.