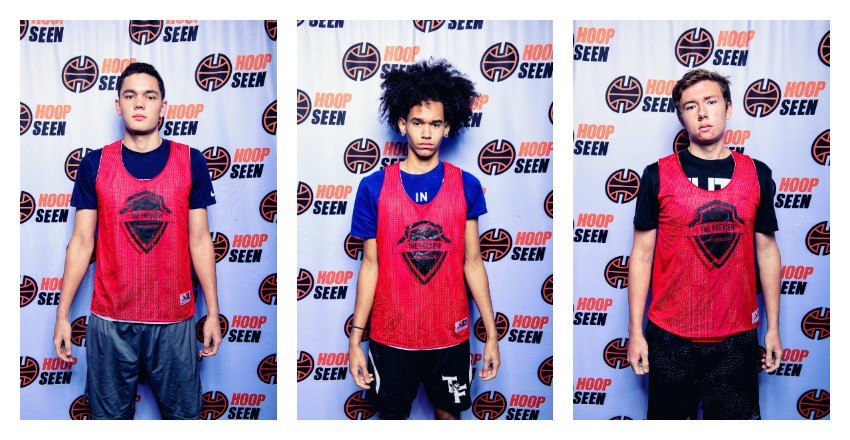 The 2017 Georgia Fall Preview is in the books and we begin our team-by-team evaluations from our loaded Saturday at Suwanee Sports Academy.
Cameron Armstrong, South Paulding, 2019: The 6-foot-2 guard has all of the tools to be a really good player. He can light it up from deep and can get into a nice shooting zone. Armstrong had flashes of being a good playmaker when he was the primary ball-handler. He'll need to continue and develop his frame and his motor moving forward.
Nicholas Clifton, Screven County, 2018: Clifton brought some intrigue to the table with his length and frame. At 6-foot-3, the senior competed on both ends of the floor. He knocked down some shots and also showed nice burst and bounce. He's an athletic option on the wing and had a good showing at the Fall Preview. - Garrett Tucker
DJ Dumay, Grace Christian Academy, 2019: The 6-footer was a terrific shooter at the camp and proved himself as one of the best perimeter scorers on the day. He can get hot in a hurry and got it done more times than not. 
Bentley Grove, Duluth, 2018: A true 5 man, Grove has a strong set of hands and moves his feet well. He made several good moves with his back to the basket and is a reliable scoring option down low. He rebounded his area well and anchored his team's defense. - Garrett Tucker
Amari Hill, Southeast Bulloch, 2020: The 6-foot-1 guard is a great glue guy and shined as a defender and relished in doing the dirty work. 
Dylan Sloss, North Paulding, 2020: A good spot-up shooter, Sloss found his shot from beyond the three-point line. He hit 11 triples in three games. His coach said he needs to learn to hunt his shot more, which is always a good thing.