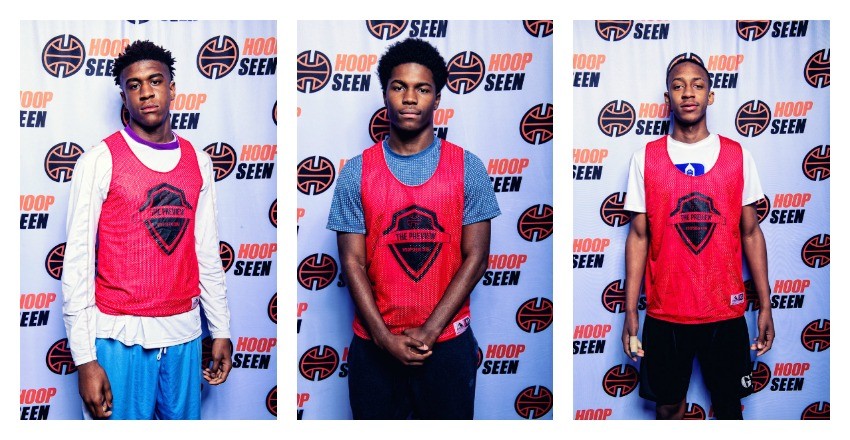 The 2017 Georgia Fall Preview is in the books and we begin our team-by-team evaluations from our loaded Saturday at Suwanee Sports Academy.
Austin Harris, White County, 2019: A hard-nosed guard, Harris found his zone as a shooter. He was good in the drills and played quality minutes as a contributing combo guard. 
Eli Lawrence, Tri-Cities, 2018: The 6-foot-3 guard was one of our Story Starters from the Fall Preview as he proved to be one of the better seniors in the camp. Read more about his day HERE.
Amaree McGriff, Lanier, 2020: McGriff came into camp as a virtual unknown, but he left as someone our coaches and staff were speaking very highly of. The sophomore stands at 6-foot-7 and was productive throughout the day. He used his athleticism and ability to run the floor to make a difference, as well as put him on our radar. - Garrett Tucker
Jalin Rice, Madison Central, 2020: The young guard found his groove as the day grew older. The 5-foot-10 guard shot it well and played great in the open floor. You could see his confidence grow from game to game. 
CJ Riley, St. Francis, 2019: There weren't many guys faster than St. Francis guard CJ Riley. The slippery guard handled the ball well and pushed it up the floor each time. He also did a good job of slowing down and playing in the half-court, as he made several good decisions out of pick & roll opportunities. - Garrett Tucker
Justin Webb, Baldwin, 2019: A long and athletic forward, Webb used his versatility to stand amongst his peers on Saturday. At 6-foot-7, he showed a willingness to guard the ball and block shots. He also hit a couple of mid-range jumpers. His game is still developing but this is one to keep an eye on as the high school season gets going. - Garrett Tucker
Quintavin Williams, Victory Christian, 2018: The 6-foot-4 wing found his moments to score and his moments to be a facilitator. He was at his best when he was around the basket.